Cork
TIME : 2016/2/22 11:35:34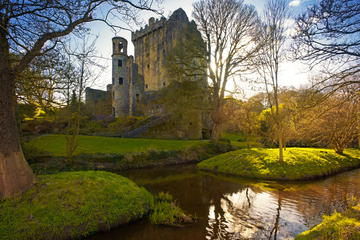 Cork
Perhaps the most important thing to understand about Cork is that it's not another Dublin. As the second largest city in Ireland, Cork and its residents have a sense of independence and identity all of their own, and if there's one way to upset a local it's with comparisons to the Irish capital. When visiting what locals call "the real Irish capital," ring the famous Shandon Bells in the church looking over the city, or go deep into an Irish prison in the dungeon-like Cork City Gaol.
Downtown Cork is a maze of bridges that span the River Lee and connect the marshlands and small island where the city center was built. It's a city that's best explored by foot, where sights like the towering St. Finnbarr's Cathedral literally spring from the streets. It's also a city that's often used as a base for visiting the Blarney Stone—the famous stone that's believed to bring eloquence to anyone who gives it a kiss. By night, Cork is a hotbed of trendy cuisine and hip, artsy pubs, and since it's also a university a town, a place where youthful enthusiasm and energy carries deep into the night.
Practical Info
Cork has direct flights from major European cities and is three hours from Dublin by car. There's also a weekly ferry to France that runs from April-October, and the city is serviced by bus and train from all major cities in Ireland. 
You Might Also Like