Cobh Heritage Centre
TIME : 2016/2/22 11:35:39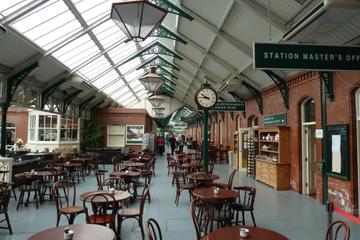 Cobh Heritage Centre
The Cobh Heritage Centre tells the stories of Irish heritage and emigration to the United States. Between 1848 and 1950 more than 6 million people emigrated from Ireland, and more than 2.5 million of them left from Cobh, making Cobh the most important port of emigration in the country. At the museum, visitors can view the Queenstown Story, which is an exhibition that tells about the origins, history, and legacy of Cobh. You can retrace the steps of the people who left from Cobh in coffin ships, early steamers, and eventually great ocean liners. Exhibits allow visitors to see the conditions on board the early emigrant ships and to experience what life was like on board convict ships leaving for Australia in 1801. 
Other exhibitions teach about Cobh's connections with the Titanic, since Cobh was its last port of call before the ship sank, and the sinking of the Lusitania off Cork Harbor. There is also a display about Annie Moore, the first immigrant ever processed at Ellis Island, and her two brothers who left Cobh in search of a better life in America. You can also search for your Irish ancestry throough the center's genealogy record finder service. 
Practical Info
The Cobh Heritage Centre is located on Lower Road next to the Cobh train station. It is about 15 miles from Cork and can be reached by train. Opening hours are 9:30am to 6pm daily from April to October and 9:30am to 5pm daily from November to March. Admission is 9.50 euros.