Howth
TIME : 2016/2/22 11:36:00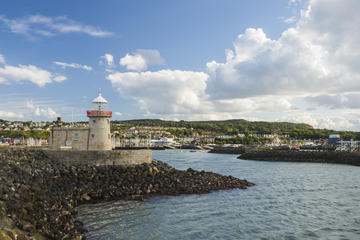 Howth
Howth is a small fishing village outside of Dublin with views over the bay. It is also home to Howth Castle, which is partly in ruins. The castle is about a 10-minute walk from the market. There are many hiking trails in the area where you can enjoy the coastal scenery and views of the cliffs. From the pier, you can see Ireland's Eye, an island that's a 15-minute boat ride from the coast. Due to its location on the sea, Howth is a popular place for yachting and other scenic boat trips. Legend has it that many mermen were spotted from the town's lighthouse, making it another must-visit attraction.
This seaside town is a popular getaway, and there are several hotels, guesthouses, pubs, and restaurants. Locally caught fish is on almost every menu. The market is the perfect place to pick up local Irish crafts and handmade jewelry as well as local and organic food.
Practical Info
Howth is located less than 10 miles from Dublin and can be reached by public transportation.
You Might Also Like