The Odyssey
TIME : 2016/2/22 11:36:59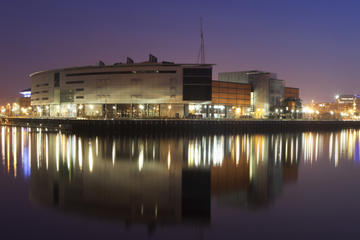 The Odyssey
The Odyssey Arena is a large sports and entertainment complex made up of several facilities that serve different functions, including its indoor arena, which holds more than 10,000 attendees for concerts and sporting events. There are several bars, restaurants and nightclubs in the Odyssey Pavilion, as well as the W5, a science exhibition center.
Major headliners such as Christina Aguilera, Lady Gaga, Metallica, The Who, and Depeche Mode have all played here at the arena. World Wrestling Entertainment (WWE) events such as RAW and SmackDown! have taken place here as well. The Odyssey also hosts conferences and exhibits, like Belfast Film & Comic Con, so if you're traveling with children, check the calendar for family-friendly events and musicals. 
Practical Info
The Odyssey complex is located in the Titanic Quarter and waterfront area of Belfast.
You Might Also Like