Waterford Crystal
TIME : 2016/2/22 11:37:04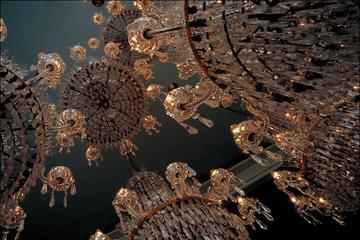 Waterford Crystal
Established in 1783 by the Penrose brothers, Waterford Crystal has created some of the world's most iconic objects, including the chandeliers at Westminster Abbey and the Times Square New Year's Eve Ball in NYC.
On a small-group tour of its main factory in the Irish city of Waterford, you'll get to see the whole process of crystal making—molten-crystal blowing, molding, shaping, cutting, engraving and finishing—and meet master craftsmen along the way.
There are large viewing platforms above the factory floor so that you'll always get to see what's going on. Toward the end of the tour, check out a smaller version of the Times Square NYE ball, the original of which is made up of 2,688 Waterford crystals. The famous company works with over 750 tons of crystal every year, and at the showroom and retail store you'll see the world's largest collection of Waterford Crystal. There's also an onsite cafe that serves light meals like homemade soup and Irish soda bread.
Practical Info
From Waterford train station, it's five minutes by taxi or a 15-minute walk to Waterford Crystal at The Mall. Factory tours are Monday through Friday, between 9:30 am and 3:15 pm in winter. From March to October, factory tours are also available on weekends and cost €13 per adult.
You Might Also Like