St Mark's Anglican Church
TIME : 2016/2/22 11:41:28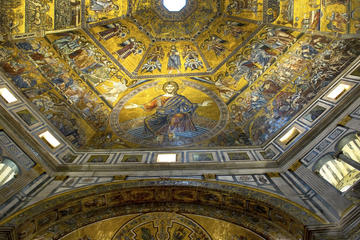 St Mark's Anglican Church
This historic Anglican Church in Florence, Italy has English roots — remaining one of three worship centers that form the chaplaincy of the Church of England (the other two are St. Peter's in Siena and a growing congregation in Bologna.) Built in 1881, it is steeped in local history — part of an old Medici palace, later owned by Machiavelli, and then renovated in neb-renaissance style. It is known as a symbol of Renaissance architecture.
The church often serves the homeless community of Florence and holds mass regularly. It remains a center of Anglo-Catholic religion for the British expat community in Florence. The beautiful interior of the Anglican Church is furthermore a hub of historic art and one of the most celebrated concert venues in Florence with classical performances in music, choral singing, and opera as well as a variety of visiting performers. With only 150 seats, it is an intimate venue to experience a live concert.
Practical Info
The church is located at Via Maggio 18. To get there by walking, take the one minute walk south from the Arno River at the Ponte Santa Trinita.
You Might Also Like