Palermo Cathedral
TIME : 2016/2/22 11:42:40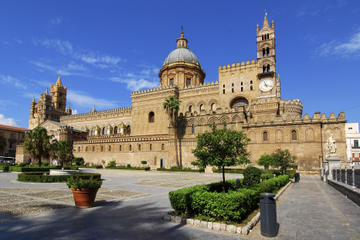 Palermo Cathedral
You may have heard about the various cultures that have ruled Sicily over the centuries, right? When you look at the Palermo Cathedral, you can see the evidence of each one of them in the crazy assortment of architectural styles on the building.
The Palermo Cathedral (officially called Santa Maria Assunta, and sometimes known simply as the Duomo) dates from the late 12th century, built on the site of a temple dating from Ancient Rome. As later conquerors took over from the original Norman builders, they imprinted their own styles on the still-growing building. The exterior includes examples of Norman, Byzantine, Renaissance, and Baroque architectural elements, and they seem to be slapped on top of one another rather than incorporated as parts of a whole. In other words, the cathedral has a somewhat strange patchwork appearance that makes it look like the designers couldn't make up their minds.
The interior of the Palermo Cathedral contains tombs of several members of the Sicilian royal family, some dating from the 12th century. The treasury has many pieces of religious art and church vestments on display, and the crypt holds some sarcophagi from the Ancient Roman era. A visit to the crypt will give you a chance to see the original floor plan.
Practical Info
The highlight of a tour through the treasury of the Palermo Cathedral is the Crown of Queen Constance of Aragon. The crown was made in the 13th century and entombed on Constance's head when she died in 1222. The tomb of Constance, who was crowned Queen of Sicily in 1209 and Holy Roman Empress in 1212, was opened in the 18th century and her crown removed so it could be displayed in the Duomo's treasury.
You Might Also Like