Enzo Ferrari Museum
TIME : 2016/2/22 11:45:09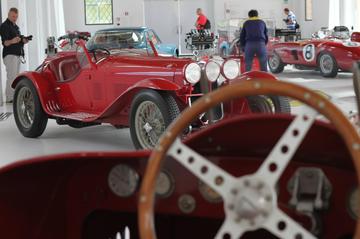 Enzo Ferrari Museum
A futuristic, tall building with a curved bright yellow roof sits next to a traditional Italian warehouse. Both tell the story of Enzo Ferrari, race car driver and founder of the famous car brand Ferrari. Born in Modena, visitors to the museum can experience the timeline of events that brought the cars to be, from the birth of Enzo Ferrari in his childhood home to the future of the brand. Projected black and white films tell the story of his life, while vintage and modern vehicles on display tell the story of the cars. Seeing the warehouse his father worked in gives context to how the unique cars were developed.
Today the warehouse holds the Museo dei Motori, which showcases various race car models as well as their powerful engines. Just beside the warehouse, the automotive design gallery houses the temporary exhibitions of some of Ferrari's most classic cars.
Practical Info
The Enzo Ferrari Museum is located at via Paolo Ferrari 85 in Modena, just a five minute walk from the Modena train station. The museum is open daily from 9:30 am to 6 pm. Admission is 15 €. Part of the museum and factory is located in nearby Maranello, accessible by a shuttle than runs every 90 minutes.