La Triennale Museum
TIME : 2016/2/22 11:45:40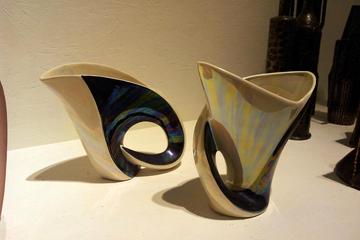 La Triennale Museum
Milan is home to some notable collections of historic art, but don't miss the fantastic contemporary design and art at La Triennale Museum in Parco Sempione.
La Triennale Museum is inside the Palazzo dell'Arte, which was built in 1933 for the Triennale decorative arts show. The event happens every three years (hence the name "Triennale"), but the Palazzo dell'Arte now houses permanent collections you can visit year-round.
Perhaps the best known is the Triennale Design Museum, opened in 2007 to showcase the history of Italian design. It's a fascinating collection of everyday objects made to resemble art, and vice versa. Also in the same building is the Design Library (with thousands of books, magazines, and photographs available for reference) and the Teatro dell'Arte (a performance space for music, theater, and dance). There's also a nice cafe at the back overlooking Parco Sempione.
Practical Info
La Triennale Design Museum is open Tuesday-Sunday from 10:30am-8:30pm, with extended hours on Thursday (closing at 11pm). Tickets are €8 for adults, €6.50 for students under 26 and seniors. The museum is roughly between the Castello Sforzesco and the Arco della Pace in Parco Sempione, along the park's southwestern edge.