Staglieno Cemetery
TIME : 2016/2/22 11:47:41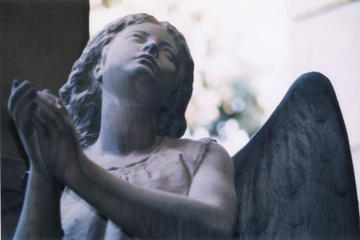 Staglieno Cemetery
Perhaps you didn't plan to go to Genoa to visit a cemetery, but you might want to change those plans. One of Europe's largest cemeteries, Staglieno Cemetery, sits just outside Genoa and is well worth a visit.
Staglieno is called a "Monumental Cemetery," and can rightly be seen as an outdoor museum of sculptural work as well as a cemetery. The cemetery was opened in 1851, and covers more than a square kilometer (roughly 0.38 square miles).
There are some smaller cemeteries within Staglieno – an English cemetery, a Protestant cemetery, and a Jewish cemetery. At the center is a statue of Faith standing in front of a copy of the Pantheon (the original is in Rome). Among those buried at Staglieno is Oscar Wilde's wife, Italian singer Fabrizio De Andre, and Italian soldiers and politicians. Sculptors whose work is featured on tombs include Leonardo Bistolfi, Augusto Rivalta, and Giulio Monteverde.
Practical Info
The cemetery is located in a neighborhood of Genoa called Staglieno. It sits in the hills overlooking Genoa from the northeast, a location originally determined by Napoleon when he decreed no burials could take place within churches or towns. Entry to cemetery costs €5 (€4 for children ages 12-18 and seniors), and guided tours (in Italian, English, or French) are available 2-3 times per day.