Villa Pisani
TIME : 2016/2/22 11:48:12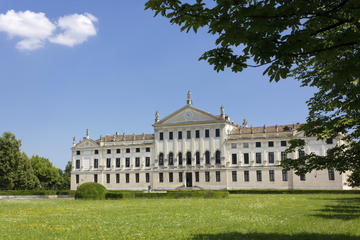 Villa Pisani
Out of the dozens of Venetian mansions lining the waterfront canal of the Brenta Riviera, the Villa Pisani is known as the "queen" of the villas. Home to the noble family of Pisani and with 144 rooms in total, the dwelling has welcomed emperors and kings as well as thousands of visitors to its present day museum. The museum features period furniture as well as 18th and 19th century art, including the pride of the family — the fresco on the ceiling of the ballroom as painted by Gianbattista Tiepolo.
The home is just part of the property, which include elegant gardens filled with plants, flowers, and citrus fruit trees, as well as stately statues and an extensive maze. Its many rooms include tributes to Bacchus, the god of wine, and the arts, music, and leisure. Whether indoor or outdoor, the villa is an enduring display of Venetian grandeur.
Practical Info
The Villa and museum are open daily (closed Mondays) from 9 am to 6 pm, with reduced hours in the winter months. Located in the village of Stra just outside of Venice and Padua, admission is €10 and is reduced for youth.
You Might Also Like