Art Nouveau Museum
TIME : 2016/2/22 11:54:45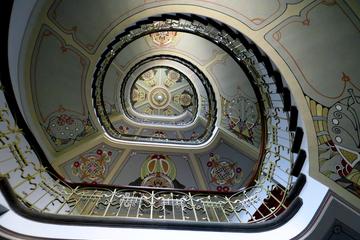 Art Nouveau Museum
Located in the apartment where Latvian architect Konstantīns Pēkšēns once lived, Riga's Art Nouveau Museum opened in April 2009. The building housing the museum was built in 1903 and features ornamental reliefs on the exterior and a spiral staircase and decorative ceiling paintings on the interior. The staircase is considered one of the most impressive in Europe. It is one of the highlights of Alberta iela, a street well known for its Art Nouveau-style architecture.
The museum's current exhibition showcases typical furnishings of a Riga apartment in the early 20th century, including an entrance hall, living room, fireplace hall and an almost completely restored Art Nouveau apartment. A digital exhibition is scheduled to debut in 2016.
Practical Info
The museum is located on Riga's famed Alberta iela, just a short walk from the Old Town. Entrance costs 6 euro from May 1 to September 30 and 3.50 euro from October 1 to April 30. Guided tours of the museum are available for 14.50 Euro or an audio guide is available for 7 Euro. Photography is welcome, and a shop sells souvenirs.
You Might Also Like