Classic Car Museum
TIME : 2016/2/22 11:54:46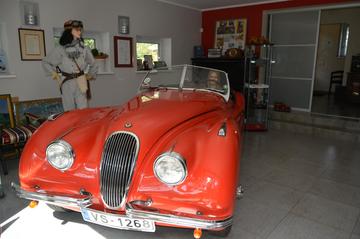 Classic Car Museum
Also known as the Riga Motor Museum, the Classic Car Museum in Riga was founded in 1989. The building housing the museum was recognized as one of the best new buildings in Latvia after World War II. The museum's primary exhibition is dedicated to the history of cars, motorcycles and bicycles from the end of the 19th to the end of the 20th century. Displays include cars from the pre-war era such as the Ford Model T from 1919 and the French Panhard Levasor, which was driven around Latvia as early as 1896.
The museum also displays military vehicles from World War II, cars and motorcycles produced in the former Soviet Union, a collection of racing cars and a collection of buses and micro-buses produced by the Riga Bus Factory in the second half of the 20th century.
Practical Info
The Classic Car Museum has been closed to the public since 2013 for a renovation project. It is expected to reopen in the summer of 2016. It is located outside of central Riga and is best reached by bus from Riga's Old City.
You Might Also Like