Latvian National Opera
TIME : 2016/2/22 11:54:47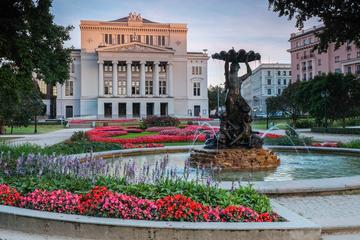 Latvian National Opera
The Latvian National Opera House is home to both the Latvian National Opera and the Latvian National Ballet. Performances include modern operatic and ballet masterpieces, children's performances and original Latvian works. During a typical season, more than 200 opera and ballet performances take place.
The Opera House was originally built in a neo-classical style in 1863 near the city's canal. An 1882 fire destroyed a large part of the building and it was rebuilt according to the original design in 1887. A century later, the building underwent extensive renovations, including the foyers, coat rooms, staircases and stage, during which the capacity was reduced from 1,000 to 900. In 2001, a new annex known as the New Hall opened that includes additional performance space, seating 300 people.
Practical Info
Visitors are encouraged to dress up for opera or ballet performances, and to arrive early. Children three years of age and up are welcome to attend only family-friendly performances in the Great Hall and educational programs in the New Hall. Photography is not permitted during performances. Backstage tours are available for groups of 10 or more people and last approximately 45 minutes.
You Might Also Like