Kubinka Tank Museum
TIME : 2016/2/22 13:54:05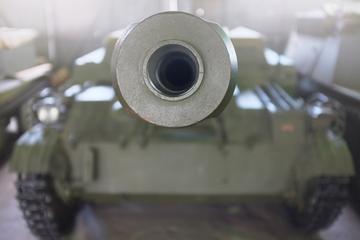 Kubinka Tank Museum
The Kubinka Tank Museum is the largest museum in the world of armored vehicles. Located just outside of Moscow, it houses more than 300 tanks and vehicles from throughout the 20th century. One of the most unique vehicles on display is the German super-heavy tank prototype known as the Panzer VIII Maus—one of just two made and the only one still in existence.
Other exhibits include the Troyanov heavy tank and a Karl-Gerat self-propelled artillery, as well as single and limited edition prototypes from Nazi Germany and the Soviet Union and Cold War era tanks that were war trophies from the Middle East, Africa, Vietnam and Latin America. The vehicles are displayed throughout seven hangars, including four for Soviet and Russian armor alone, divided into heavy, medium, light and wheeled vehicles hangars. In 2000, all of the old vehicles were repainted in their original manner by Russian historical specialists.
Practical Info
It was only recently that the museum began permitting foreign visitors to visit without pre-registration, but you must still provide a copy of your passport and visa. Admission is 600 rubles and a photo permit costs an extra 600. To get there, take a train from Moscow's Belorusskaya station to the Kubinka train station. From there, it's a short taxi ride to the museum. Alternatively, join an organized tour from Moscow.