Royal Palace (Palacio Real)
TIME : 2016/2/22 14:03:00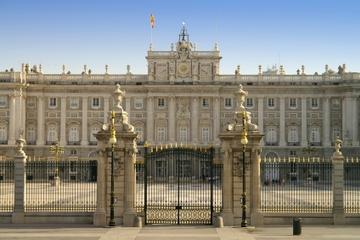 Royal Palace (Palacio Real)
The Palacio Real (or Royal Palace, also referred to as the Palacio de Oriente) is the lavish site of royal events, but is not home to the royal family (they have lived in the smaller Palacio de la Zarzuela for some time).
The Palacio Real is still a fascinating place to walk through though, with its maze of 50 themed rooms decorated in the finest metals and richest fabrics - though this is only a small sampling of the total 2,800 rooms of the palace. On the guided tour, you will also learn much about the interesting history behind the Bourbon dynasty, during whose reign the palace was most in use.
Highlights of the tour include the throne room, the immense staircase, the collection of suits of armor and the peculiar royal pharmacy, filled with all sorts of strange concoctions.
Practical Info
In front of the palace is the Plaza de Oriente, an immense garden area with several statues of monarchs and other important Spanish nobles. From here you can find a good angle to photograph the palace from the outside. Also visit the Almudena Cathedral adjacent to the palace, which took over 100 years to complete and was only recently opened in 1993. 
You Might Also Like