Royal Tapestry Factory (Real Fabrica de Tapices)
TIME : 2016/2/22 14:05:08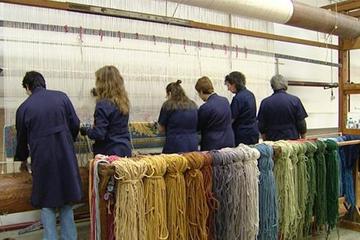 Royal Tapestry Factory (Real Fabrica de Tapices)
A visit to Madrid's Royal Tapestry Factory is like stepping back in time, exploring the rich cultural history of the exquisite carpets, tapestries, and appliqués dating from the 16th century. Founded by Philip V in 1720, it was one of many mercantile projects created to keep luxury goods in Madrid. Painter Francisco Goya was commissioned to provide several designs for now famous tapestries. Most on the tapestries still on display here are based on his work.
The museum also goes into deep detail about the history of the factory as well as the intricate process of making each tapestry by hand. Woven with a combination of silk and wool, it can take skilled workers thousands of hours to finish an individual tapestry. Present-day conservation and maintenance processes are also demonstrated. If you're lucky, you may even see a team in the process of creating a new tapestry.
Practical Info
The Royal Tapestry Factory is located in downtown Madrid at Calle de Fuenterrabia, 2. The closest Metro stop is Menéndez Pelayo. It is open Monday to Friday from 10 am to 2 pm with guided visits every 30 minutes (last visit departs at 1:30 pm). Admission is Admission €4 for adults and €3 for children ages 6-12. Guided tours are available in both Spanish and English. The Museo del Prado and Reina Sofia are nearby.
You Might Also Like