Madrid Naval Museum
TIME : 2016/2/22 14:06:46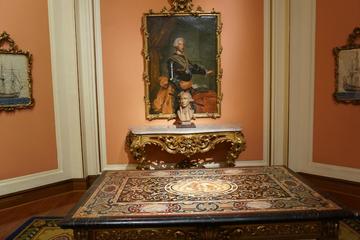 Madrid Naval Museum
Spain has a rich naval history dating back to Catholic monarchs and the famous Spanish Armada. From early explorers to key naval battles, and even to Columbus' discovery of America, much of Spanish naval history is also monumental world history. The country's maritime legacy is on display at the Museo Naval, tucked away behind a sleek facade in the middle of downtown Madrid.
There are several rooms to explore with over 10,000 museum pieces on display, presented in chronological order. Visitor can see historic navigation instruments, paintings, charts, naval weapons, and even pieces of old ships. The collection also features artifacts from the historic Battle of Trafalgar.
A large map wall shows all of the maritime journeys of Spain from the 15th to the 18th century. Perhaps the highlight of the collection is the Juan de la Cosa map, which is the oldest known preserved map of the Americas.
Practical Info
The Madrid Naval Museum is located at Paseo del Prado, 5. The closest Metro stop is Banco de España (Línea 2.) It is open Tuesday to Sunday from 10 am to 7 pm. Closed on Spanish public holidays and Mondays, with limited hours during the month of August. The requested donation fee is €3. Visitors need a photo ID to access as it is a government building.
You Might Also Like