Vallecas Soccer Field (Campo de Fútbol de Vallecas)
TIME : 2016/2/22 14:10:47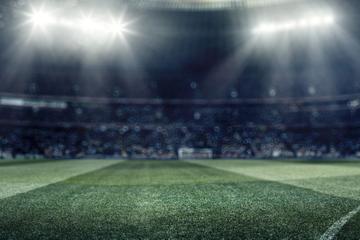 Vallecas Soccer Field (Campo de Fútbol de Vallecas)
The Campo de Futbol de Vallecas is home to the Rayo de Vallecano de Madrid football club. Opened 1976, it holds just more than 14,000 spectators. The stadium originally held more than 20,000, but the capacity decreased when standing areas were eliminated and replaced by seating in 1996. Located on Avenida de la Albufera in a densely populated neighborhood in the Vallecas district of Madrid, the stadium is tightly surrounded by apartment buildings. As a result, it only has stands on the three sides of the stadium, with the eastern side having only a wall with advertising. This configuration is unique among top level Spanish football stadiums and creates an intimate and intimidating atmosphere.
The stadium has also hosted major musical performers over the years, including Bob Dylan, Queen and Metallica.
Practical Info
Located a few miles southeast of Madrid's city center, the Campo de Futbol de Vallecas is accessible by the Metro and by bus. Take Metro line 1 to the Portazgo station, about a 20 minute ride from the city center. Alternatively, take bus 10 from the Plaza de Cibeles or bus 54 from the Atocha train station. Match tickets can be purchase at ticket offices at the stadium and prices depend on the opponent; tickets for matches again F.C. Barcelona and Real Madrid will likely run double the price of other matches. 
You Might Also Like