Lake Geneva (Lac Leman)
TIME : 2-22 15:07:02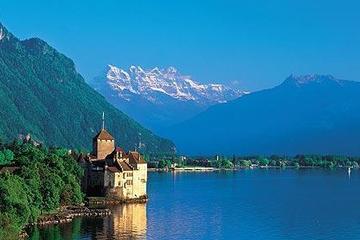 Lake Geneva (Lac Leman)
Lake Geneva (Lac Léman to the locals) is land-locked Switzerland's largest body of water, though most of its southern shore is in French territory. The lake is ringed by Alps and almost any point along the shore offers jaw-dropping scenery, as well as some of the most sought-after real estate in the world. More active visitors can swim, dive, windsurf and row in the warmer months.
The western extremity of the lake is dominated by the city of Geneva. Travelling eastwards you enter the canton of Vaud, whose capital Lausanne is known for the Musée de l'Art Brut, a world-famous survey of early outsider art, as well as a museum celebrating the Olympic Games, whose governing body is situated here. Further east you pass through Vevey, the heart of the Swiss Riviera, before coming to picturesque Montreux, famous for its jazz festival and the imposing Château de Chillon, a medieval bastion right on the water.
Practical Info
Paddle steamers and more modern boats traverse the length and breadth of Lake Geneva, often calling at towns along the way, though with a restricted winter timetable. Alternatively, commuter trains travel the length of the Swiss shore and offer great views all year round.