Rapperswil
TIME : 2016/2/22 15:08:05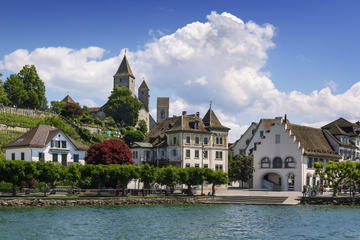 Rapperswil
Often called the Town of Roses, Rapperswil's beauty comes from more than just its 15,000 rose plants. Medieval alleyways, towering old structures, scenic wood bridges and picturesque chapels tucked into rolling hillsides make this quaint destination truly worth a visit.
Beautiful gardens, a 13th-century castle and an old-world monastery lend Rapperswil its classic charm, while the unique and colorful collections showcased at Circus Museum, Knie's Kinderzoo and the Polish Museum offer a nod to Rapperswil's historic roots.
Practical Info
Rapperswil is located on the east side of Lake Zurich. Roses are at their peak between June and October. The town is located a 36 minute train ride on the S5 from Zurich.
You Might Also Like