Excursions Near Cappadocia
TIME : 2016/2/16 14:59:51
Take a few days to explore the museums and sights of historical cities in the Cappadocia region, and treat yourself to some truly innovative cuisine while you explore. You'll need to do some driving to reach most of these destinations.
Konya
Set aside a day for the city of Konya, which is an easy four-hour drive through the changing landscape of central Anatolia following the D300 highway from Nevşehir. First, pay respects to the tomb of Sufi mystic Rûmî and the legacies of the Mevlevi Order at the Mevlânâ Museum. After appreciating the origins of the whirling dervish, treat your taste buds at Mevlevi Sofrası with a menu straight from the kitchens of the Mevlevi Order. It's quite possibly the most innovative restaurant in the country.
After appreciating the origins of the whirling dervish, treat your taste buds at Mevlevi Sofrası.Afterward, travel to your next destination or work your way through the city's numerous museums and sights that pay homage to Konya's days as the capital of the Selçuk Empire, the center for the Mevlevi Order, and major city for the Ottoman dynasty. If you're visiting on a Saturday, complete the day with an authentic Sufi ceremony at the Mevlânâ Culture Center in the evening. Bed down for a night at the Hich Hotel, a historical mansion overlooking the rose garden of the Mevlâna Museum, and recite the words of the great poet who rests for eternity nearby.
Ankara
A side trip to Ankara at the end of a Turkish adventure will benefit many travelers. To reach the capital, first travel to Aksaray from Göreme or Konya, then proceed north for three hours along the efficient E90 motorway. Spend two hours browsing the Museum of Anatolian Civilizations, which distills the eons of epochs of the country into an informative history lesson.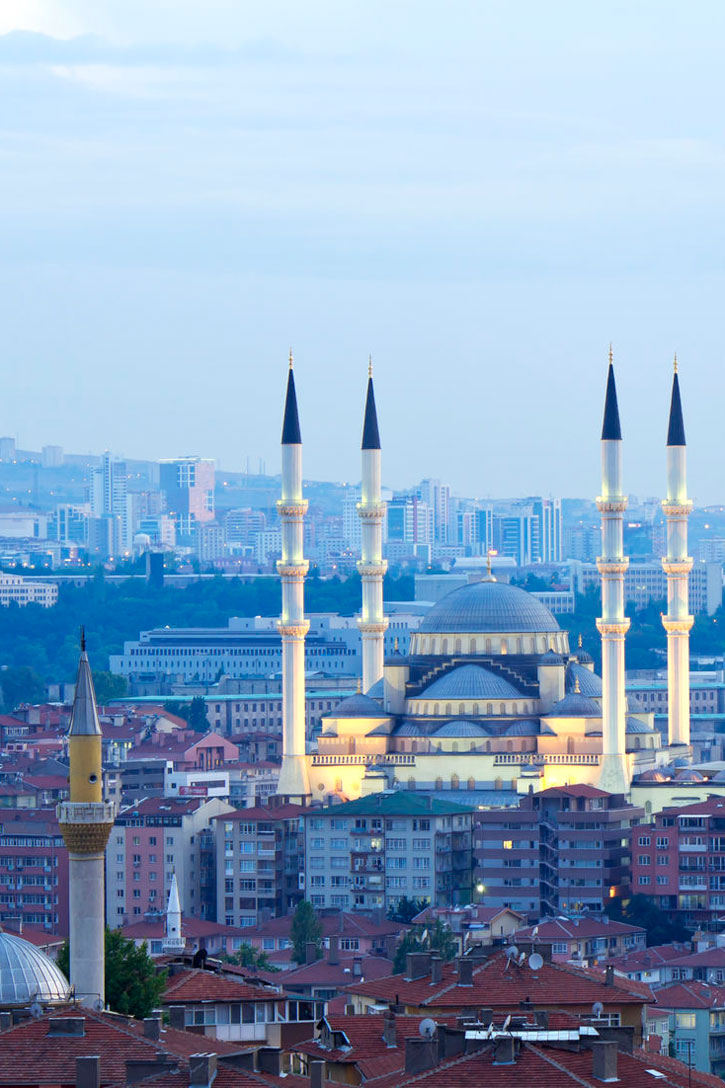 From here, wander the citadel area nearby before taking a taxi to the Ethnography Museum, which once doubled as the resting place of Mustafa Kemal Atatürk and is a perfect segue to your next destination: Anıtkabir—Atatürk's Mausoleum. Take a taxi to the mausoleum to save time or use the metro, disembarking at Tandoğan station, and allow up to three hours to visit his tomb, explore the exhibits, and soak up the love for the man who modernized Turkey out of the rubble of the Ottoman Empire.
---
Excerpted from the Second Edition of Moon Istanbul & the Turkish Coast.
You Might Also Like