Jordan Archaeological Museum
TIME : 2016/2/22 11:53:40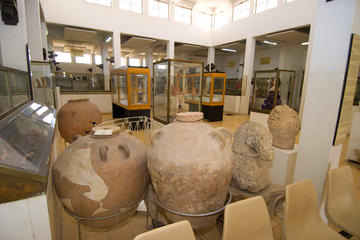 Jordan Archaeological Museum
This rather rambling but fascinating museum is perched on the Citadel Hill in Amman, just northwest of the Temple of Hercules. Built in 1951, the Jordan Archaeological Museum displays artifacts in chronological order from archaeological sites all over Jordan, dating from prehistoric times to the 15th century.
A stand out attraction is the famous Dead Sea Scrolls, a collection of 972 texts from the Hebrew Bible that were discovered in the 1940s. You can also see ancient sculpture, preserved skulls and rhinoceros teeth that date back 200,000 years.
Also housed here are several jewelry and coin collections and ancient items of daily life such as pottery, glass, flint and metal tools. Inscriptions and statuaries are also on display.
You Might Also Like