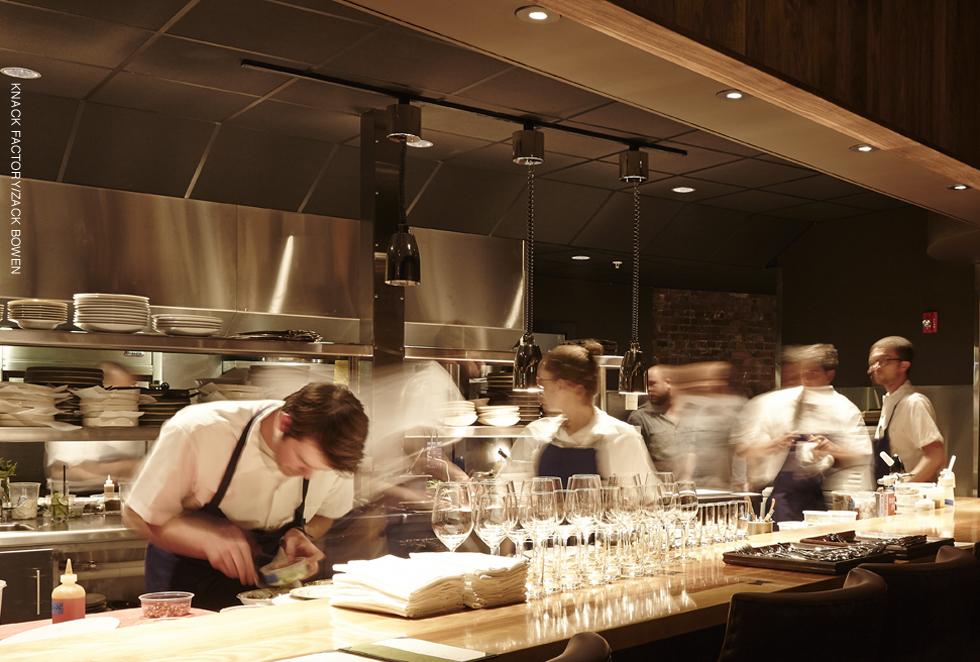 In recent years, Maine's restaurant scene has gained increasing national attention, with top awards and mentions in foodie magazines such as Bon Appétit, Food and Wine, Gourmet, and Saveur. If you want to dine your way through Maine, here's where to go to hit the biggies. You definitely want to plan well in advance for a summer visit; even then, you might have to be flexible in your seating time.
---
Southern Coast
Arrows
A quiet country farmhouse is the understated setting for Arrows, named by Gourmet as one of America's Top 50 Restaurants. Chefs Clark Frasier and Mark Gaier are frequently nominated for a James Beard Award and have received accolades from, besides Gourmet, magazines such as Bon Appétit, and even Time. They're renowned for their fresh, flavorful cuisine, with many ingredients sourced from the restaurant's gardens. Jackets are preferred for men.
White Barn Inn
Maine's only five-star, five-diamond restaurant, White Barn Inn regularly earns kudos from publications such as Food and Wine, Travel + Leisure, and Condé Nast Traveler. The dining room is an elegantly restored barn, where chef Jonathan Cartwright's fixed-price menu, offering contemporary New England cuisine with European accents, is served by formally dressed waiters. Jackets are required for gentlemen.
Don't miss…
While You're Exploring Maine's Southern Coast
Don't miss 98 Provence, a lovely country French Ogunquit restaurant, owned by chef Pierre Gignac, that always wins top marks from local critics.
Local Color Along Maine's Southern Coast
Slather on the secret sauce at Flo's Steamed Dogs, in Cape Neddick; pick up taffy kisses at The Goldenrod in York Beach; grab a lobster roll or fried clams at Kennebunkport's The Clam Shack.
---
Greater Portland
Casual wear is fine at these four restaurants, although you wouldn't feel out of place in dressier clothes at either Fore Street of Five Fifty-Five.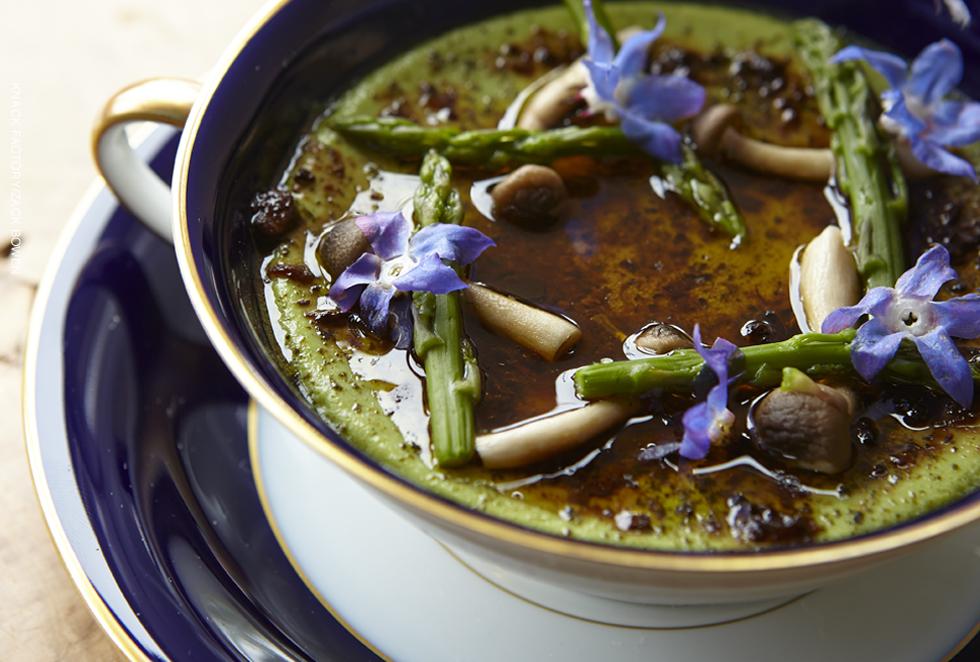 Hugo's
The weekly changing menu at Hugo's showcases fresh and local fare. Expect to mix and match at least two or three of the choices, which might include fried mussels, grilled swordfish belly, or skirt steak.
Oyster lovers can head next door to Eventide Oyster Co. for a more casual dining experience. Co-owned by the same group, the menu includes nearly two dozen oysters and other shellfish paired with sauces, as well as other seafood.
Fore Street
Ask any Maine foodie who the dean of Maine foods is, and likely the answer will be Sam Hayward. At Fore Street, Hayward has teamed with another highly regarded restaurateur, Dana Street of Street and Company. The result won Hayward the Best Chef in the Northeast award from the James Beard Foundation and must-dine status from any publications advising travelers visiting Portland.
Duck fat
Chef-owner Rob Evans was named Best Chef in the Northeast by the Beard Foundation and named one of America's 10 Best New Chefs by Food and Wine. Although he earned kudos for another restaurant, he now concentrates his efforts on Duckfat, a casual panini, soup, and fries joint.
Five Fifty-Five
Food and Wine dubbed chef-owner Steve Corry one of America's 10 Best New Chefs, and he's been a nominee for the Beard Foundation's Best Chef in the Northeast award. At Five Fifty-Five, Corry's ever-changing menu takes advantage of whatever's fresh and local.
Don't miss…
While You're Exploring Greater Portland
At tiny Bresca, chef Krista Kerns prepares Mediterranean-accented dishes that have earned her fame among area foodies. For elegant fine dining, don't miss Back Bay Grill, where chef Larry Matthews adds his touch to classic cuisine. And venture over to the Harraseeket Inn, where the farm-to-table restaurant is a collaboration with the Maine Organic Farmers and Gardeners Association and the Maine Farmland Trust.
Local Color Around Greater Portland
Belly up to the counter with the lobstermen at Becky's Diner, an institution on the waterfront; join the locals at Micucci's Grocery Store for a lunchtime slab of pizza; or head to The Lobster Shack, in Cape Elizabeth, for lobster in the rough.
---
Penobscot Bay
Primo
James Beard Award-winning chef Melissa Kelly and her partner Price Kushner keep earning kudos for Primo, their farmhouse restaurant on the Rockland/Owls Head border. Choose from the dining room or more casual bar, or counter seating upstairs. Resort casual is the preferred dress for the dining rooms.
Waterman's Beach Lobster
What's a lobster-in-the-rough spot doing on this list? Well, the folks at the James Beard house thought Waterman's Beach Lobster deserved an award, and we think you deserve a night where you can dress down and drink in the view (if you want anything more potent to drink, be sure to bring it with you). You'll be eating lobster at a picnic table; jeans or shorts and a T-shirt is the dress code.
Don't miss…
While You're Exploring Penobscot Bay
Don't miss Francine Bistro, chef-owner Brian Hill's lovely little Camden bistro; Natalie's at the Camden Harbour Inn, for Geoffroy Deconinck's exquisite French fare with a Maine accent (or maybe that's Maine fare with a French accent); or Beard-award-nominee Chase's Daily, a vegetarian restaurant in Belfast.
Local Color in Penobscot Bay
Fried seafood is served with a dose of local color and a slab of pie at both Anglers Restaurant and Just Barb's. Aim for a Sunday morning and order the fishcakes at Surfside, on Vinalhaven island.
---
Acadia Region
Le Domaine
It doesn't look like much from the road, but step inside Le Domaine. Former chef-owner Nicole Purslow created a touch of France on the coast of Maine, right down to the wine list, and her successors are keeping up the tradition. When you make dining reservations, book a room for the night, too. Then all you'll have to do after wining and dining is head upstairs. Any local folks celebrating a special occasion likely will be dressed to the nines, but resort casual is fine.
Don't miss…
While You're Exploring the Acadia Region
Have dinner at Burning Tree, long considered one of Mount Desert Island's best restaurants. Chef-owners Allison Martin and Elmer Beal Jr. create imaginative entrées that honor the best of what's fresh, local, and, when possible, organic. Or book a table at chef-owner Kyle Yarborough's Mache Bistro for rustic French fare.
Local Color in the Acadia Region
Gossip's paired with mighty-fine home cooking at Chester Pike's Galley, in Sullivan, but go early if you want to snag one of the homemade doughnuts or a seat for the Friday-night fish fry. The locals don't order it, but it's doubtful you'll find lobster ice cream anywhere else but Ben and Bill's Chocolate Emporium in Bar Harbor.
---
Excerpted from the Fifth Edition of Moon Coastal Maine.