Glacier is a hiker's park, with more than 700 miles of trails. Shuttles running July-Labor Day help accommodate point-to-point hiking over Going-to-the-Sun Road.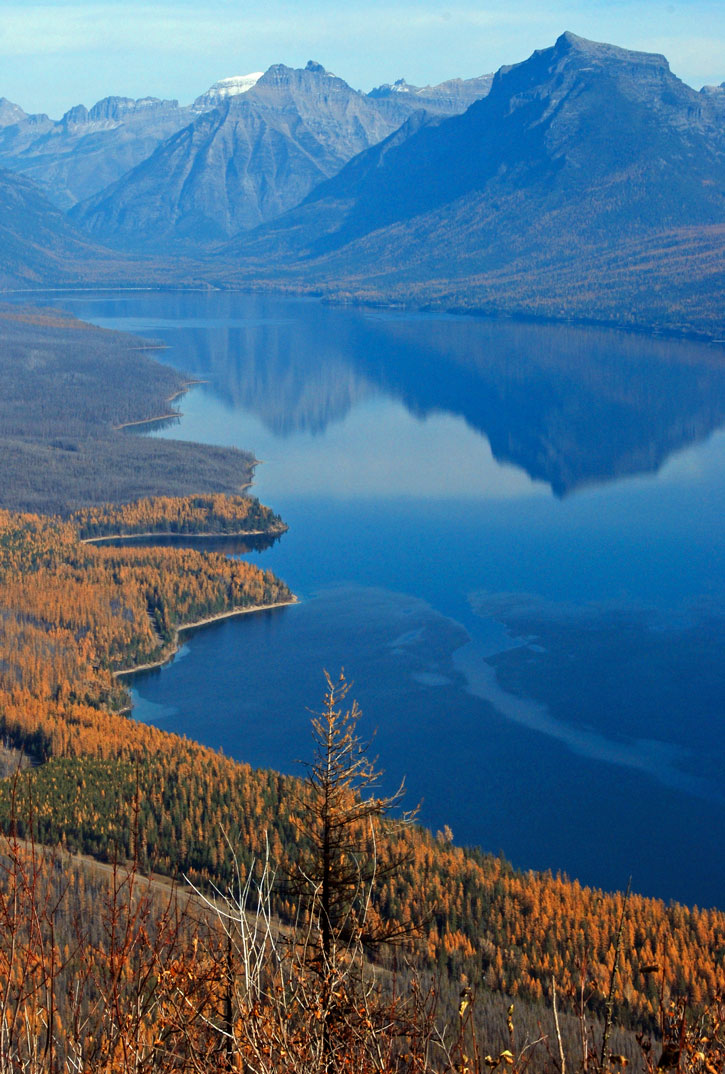 Apgar Lookout
Located at Lake McDonald's foot, the trail climbs 3.6 miles to attain big view rewards. Gaze at miles of Lake McDonald's blue water stretching toward the Continental Divide and a sweeping panorama of peaks.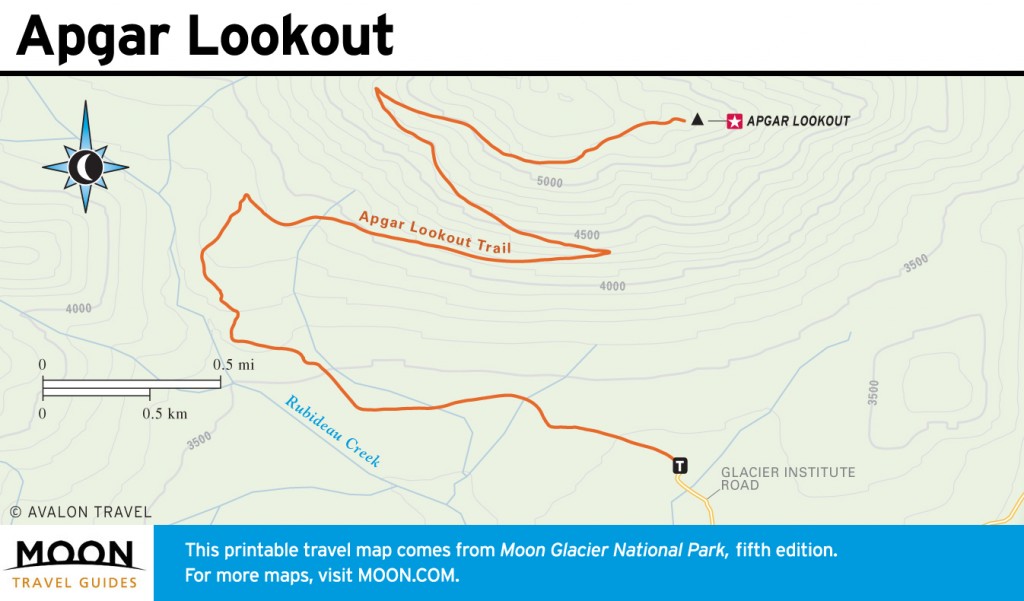 Avalanche Lake
In McDonald Valley, a popular two-mile trail heads up a red-rock side canyon to an idyllic lake. Fed by unseen Sperry Glacier, waterfalls spew down cliffs rimming the lake. A rougher trail continues up-lake to better fishing and thinner crowds.
Highline Trail
Beginning at Logan Pass, the stunning 11.4-mile point-to-point goat walk tiptoes along the Continental Divide to historic Granite Park Chalet. Hikers often see mountain goats, bighorn sheep, bears, or wolverines.
Siyeh Pass
From Siyeh Bend on Going-to-the-Sun Road, this point-to-point trail circles 10 miles around Going-to-the-Sun Mountain. View glaciers and the colorful wildflowers in Preston Park en route.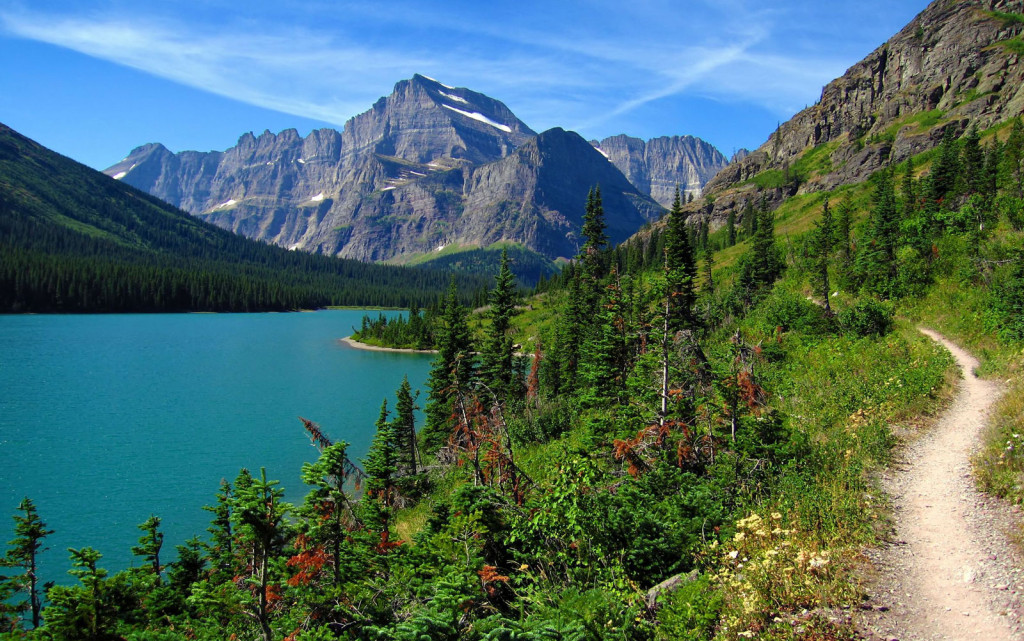 Scenic Point
Three miles of switchbacks ascend a rocky slope with sparse vegetation to crest a windswept knoll. Views plummet down to Two Medicine Lake and shoot miles across the plains.
Dawson-Pitamakin Loop
This 19-mile loop crosses three passes—Dawson, Cut Bank, and Pitamakin—on a narrow top-of-the-world path. Subalpine lakes glisten like gems below this bighorn sheep summering range.
Iceberg Lake
To see icebergs in August, a 5.2-mile ascent in Many Glacier leads to one of the park's most popular lakes tucked into a toothy cirque. The brave dive in for an icy swim.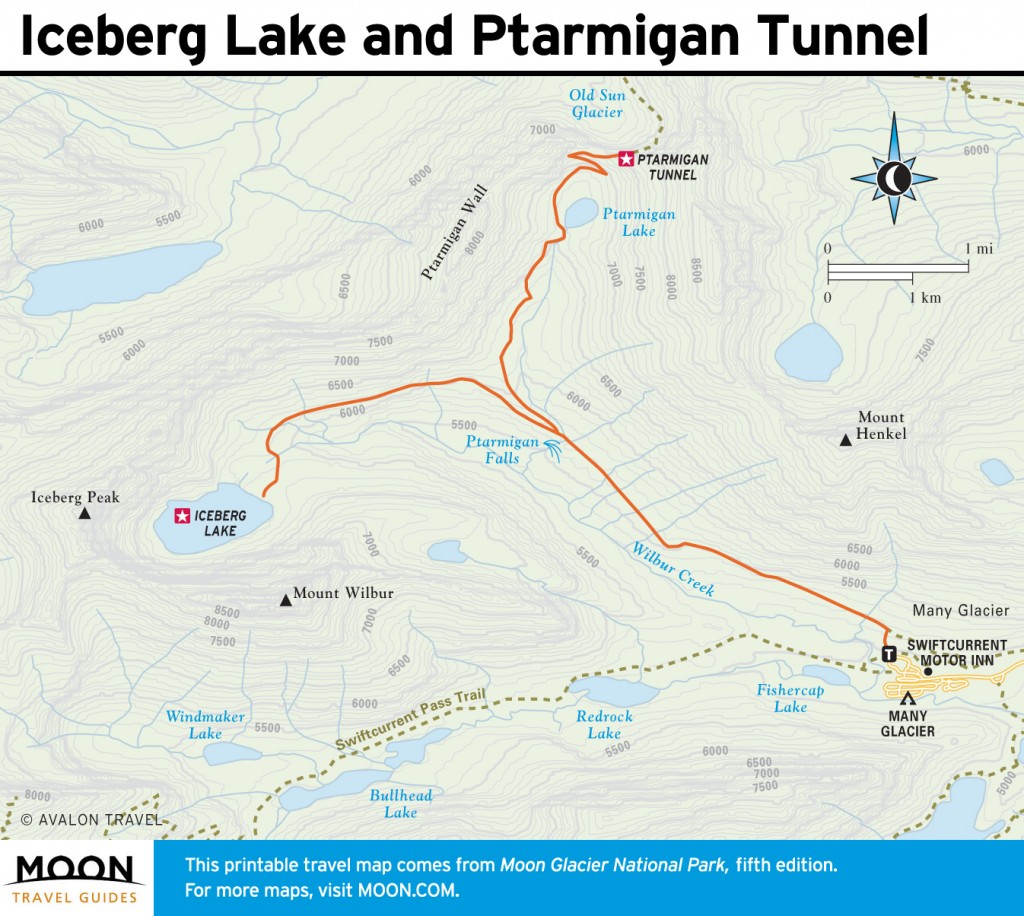 Grinnell Glacier
The 5.5-mile path delights with wildflowers, bighorn sheep, grizzly bears, waterfalls, and turquoise Grinnell Lake. At the top, the glacier basin fills with crevassed ice and icebergs floating in Upper Grinnell Lake.
Ptarmigan Tunnel
From Swiftcurrent, the 5.7-mile trail climbs to a tunnel chiseled through a cliff wall. Creep through the dark, 183-foot-long tunnel to burst out its north side into a blaze of red.
Sperry Glacier
Accessible from Sperry Chalet, climb 3.5 miles through an upper basin of wildflowers, alpine lakes, and rock cairns to a stairway carved through the cliff entrance into the ice-scoured rock of Sperry Glacier basin.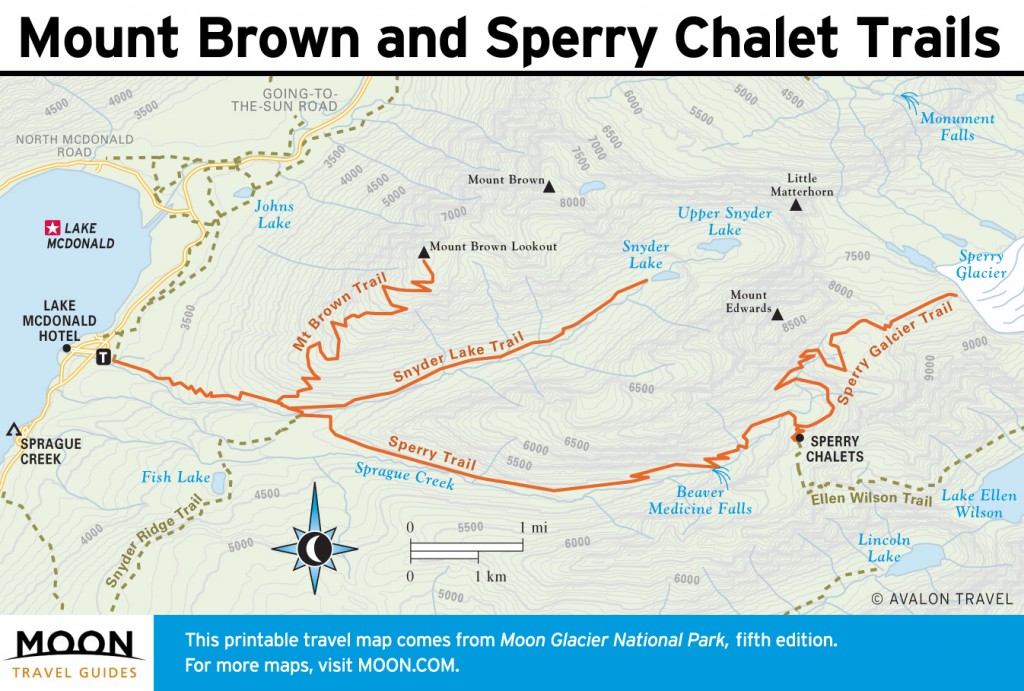 ---
Excerpted from the Fifth Edition of Moon Glacier National Park.