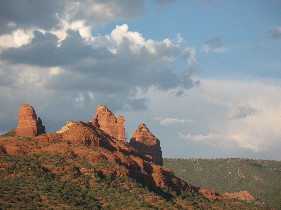 The Arizona desert may not be the first destination that comes to mind when planning a summer getaway, but sizzling summer temperatures mean hot discounts on Phoenix-area resorts and spas. You might score rates slashed in half… or discounted even more! And local residents don't let the heat stop them from enjoying the desert's natural charms. Take a cue from them and make the most of cool mornings by golfing and hiking. You'll marvel at this unusual and awesome landscape: June's sunshine generates intense but brief afternoon showers in July and August, bringing billowing clouds, brilliant sunsets, and the refreshing scents of the desert after a rain.
Spend the heat of the day relaxing by your resort's pool, take in a Diamondbacks game under the dome, or—if you're the adventurous type—float down the Salt River on an inner tube. Venture out again after dark when the Phoenix Zoo, Desert Botanical Garden, Taliesin West, and other venues host fun evening events—concerts in the park, flashlight walks, swim-in outdoor movies, or the zoo's kid-friendly Prowl & Play Saturdays.
Besides seeking out pools and water parks or, like a true desert denizen, becoming crepuscular (more active in the mornings and evenings), Phoenicians have a third strategy for beating the heat—head for the hills. The sculpted red sandstone buttes and spires of Sedona are less than two hours north, and in this transition zone between mountain and desert, evening temperatures are blissfully cool. You can enjoy live music and dinner on a romantic restaurant patio, and follow it up with an astronomy tour of Sedona's clear, star-studded skies.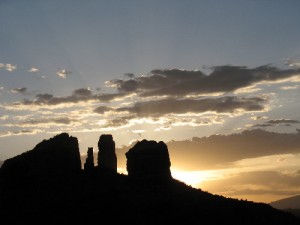 Sedona's summer cultural events begin with a creekside bluegrass festival in June and continue into September with the Red Rocks Music Festival's classical and jazz concerts. At the heart of town is Tlaquepaque (pronounced tuh-lah-kuh-PAH-key), a complex of galleries, shops, and restaurants built to resemble a colonial Mexican town, with tree-shaded courtyards, colorful flowers, and splashing fountains. (Locals teasingly call it "To-lock-your-pocket" because of all the tempting goodies you'll find here.) On Friday mornings, Tlaquepaque provides a gracious backdrop for the creekside farmers market. If your visit coincides with the monthly First Friday Art Walk, you can travel around the town's numerous galleries via a free open-air trolley.
North of Sedona, leafy Oak Creek Canyon offers a Tom Sawyer-esque escape with fishing spots, hiking trails, campgrounds, picnic areas, and swimming holes, including beloved Slide Rock State Park, where an eroded sandstone chute makes a slippery natural flume that appeals to kids of all ages. As the creek travels south, it changes from a lively spring-fed stream to a lazy waterway, curving through Red Rock State Park, where full-moon hikes are a summer highlight.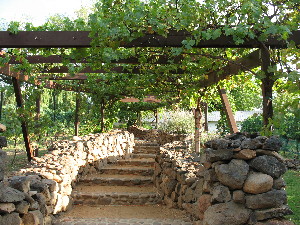 Continue following Oak Creek to the Verde Valley for friendly small-town events like Clarkdale's Fourth of July kiddies' parade or Camp Verde's annual Cornfest. Watch for roadside produce stands as you "wine" your way through Cornville and Page Springs, where you can stop to tour vineyards along the creek. Spend an evening at the tasting rooms that line Cottonwood's historic Main Street or venture up Cleopatra Hill to artsy Jerome, a former mining boomtown perched high above the Verde Valley (with sweeping sunset views that encompass Red Rock Country and beyond).
Yes, it's hot. A June afternoon in Phoenix can be almost breathtaking. But desert nights are soft, sultry, and ripe with possibilities; resort pools sparkle invitingly; and high-country escapes are never very far away. Who knew summer in the desert could be such fun?