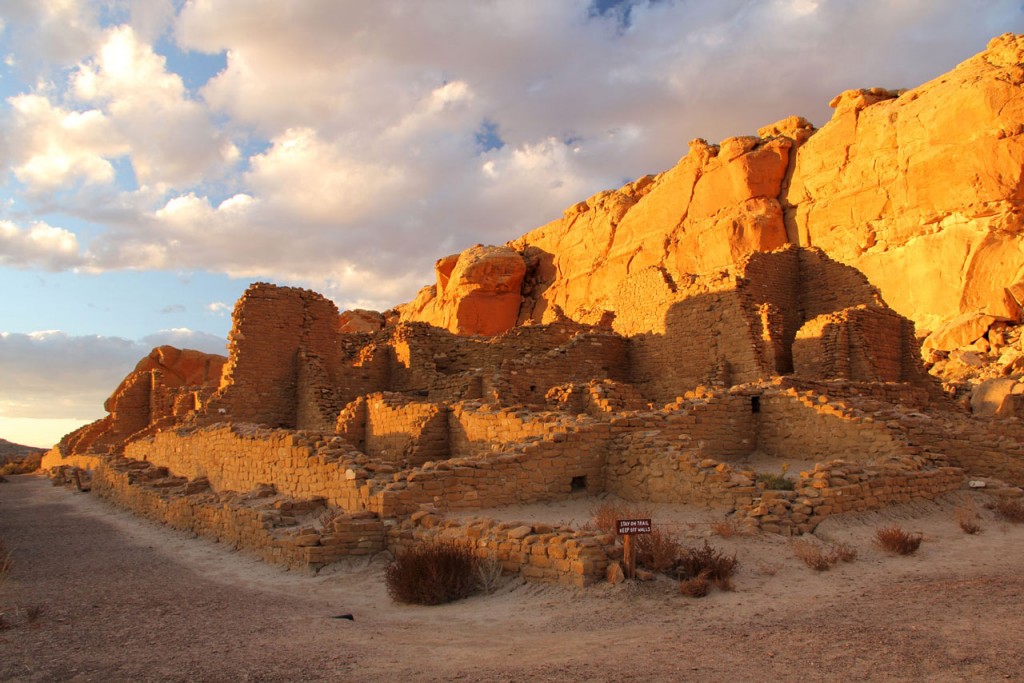 There's a reason it's called the Land of Enchantment. The smells alone would be entrancing enough: lilacs in spring, ozone after summer thunderstorms, green chiles roasting in supermarket parking lots in fall, and fragrant piñon crackling in woodstoves and corner fireplaces. Listen, too, and you'll hear what makes the state special: Western tanagers warble in the trees, coyotes yelp in the night, and the deep boom of drums and jingle of bells resound at pueblo ceremonies. And that green chile adds a distinct taste to everything—it finds its way onto hamburgers and pizzas and even into ice cream and beer.
But none of that matches the majesty of the view: across austere mesas, down narrow sandstone canyons, or up to snowcapped mountain peaks. Straight above is a cloudless dome the precise hue of the turquoise in the locally crafted jewelry. At night, stars clot the velvety sky, so close you can almost touch them. Many visitors to New Mexico feel disoriented by all this new sensory input—and perhaps by the dizzying altitude, which soars over 13,000 feet at its highest point. And on top of everything, they feel like Alice in Wonderland, ever shrinking, when compared with the vast landscape.
New Mexico is a sort of alternate world, one that lives by different rules. Santa Fe is an adobe-looking utopia where the economy seems to thrive magically on nothing but art and politics. Los Alamos is a hidden city on a hill with a secret that changed the world, and half of Roswell, it seems, is still obsessed with an alleged UFO crash there in 1947. There are settlements named Truth or Consequences and Pie Town.
Visitors might need time to adjust—to the altitude, certainly, and maybe also to the laid-back attitude. But there's a point of entry for everyone. Outdoor adventurers can hike for an hour or a week, along mountainsides thick with yellow-leafed aspens, and camp on the surreal dunes of White Sands National Monument. Culture mavens thrive in Santa Fe, with its world-class art scene and an eclectic calendar of international film and music. History buffs can explore the ruined civilization at Chaco Canyon, spy ruts dug by thousands of passing wagon wheels on the Santa Fe Trail, or bunk down under a buzzing neon motel sign along Route 66.
At the end of the day, you can always pull yourself back into the present with a cold margarita and cuisine with a hot-chile kick—but that's no guarantee you'll shake off New Mexico's spell.
---
Excerpted from the Ninth Edition of Moon New Mexico.