Unique Florida Road Trip Destinations
TIME : 2-16 15:55:51
Whether it's the heat, the humidity, or just the constant influx of people from around the country and around the world who are determined to make the peninsula their own peculiar paradise, Florida is home to quite a few unique destinations worthy of a classic road trip.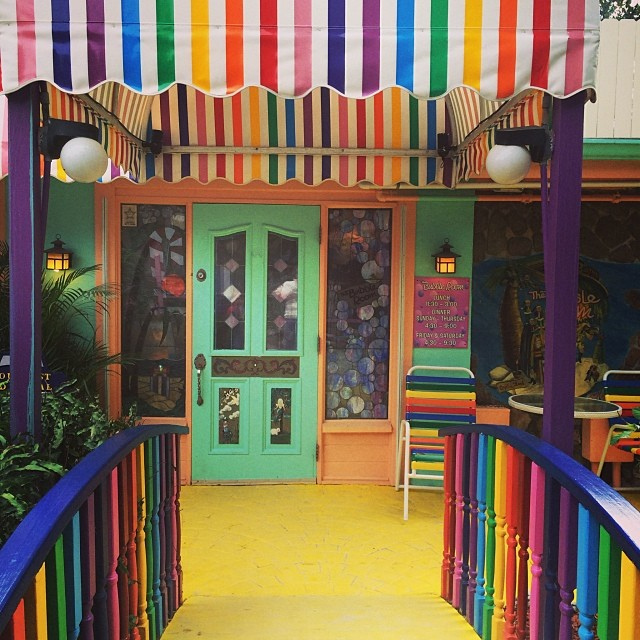 Bubble Room (South Gulf Coast): Inside the Bubble Room on Captiva Island, the 1930s, '40s, and '50s are brought back to life in garish, outsized fashion. The restaurant—and it is a restaurant, complete with dishes like the "Duck Ellington"—is packed with pop-culture memorabilia and a kitschy attitude that makes those decades seem far cooler than you ever thought.
Cassadaga (Orlando): About a half-hour outside of Orlando is the "Psychic Center of the World." At least that's what the residents of the "spiritualist community" of Cassadaga have deemed their village, which is home to dozens of spiritualists, psychics, mediums, and healers.
Coral Castle (Miami): This architectural oddity, located in Homestead, about a half-hour south of downtown Miami, was handcrafted out of local materials by a lovesick Latvian as a tribute to his one true romance.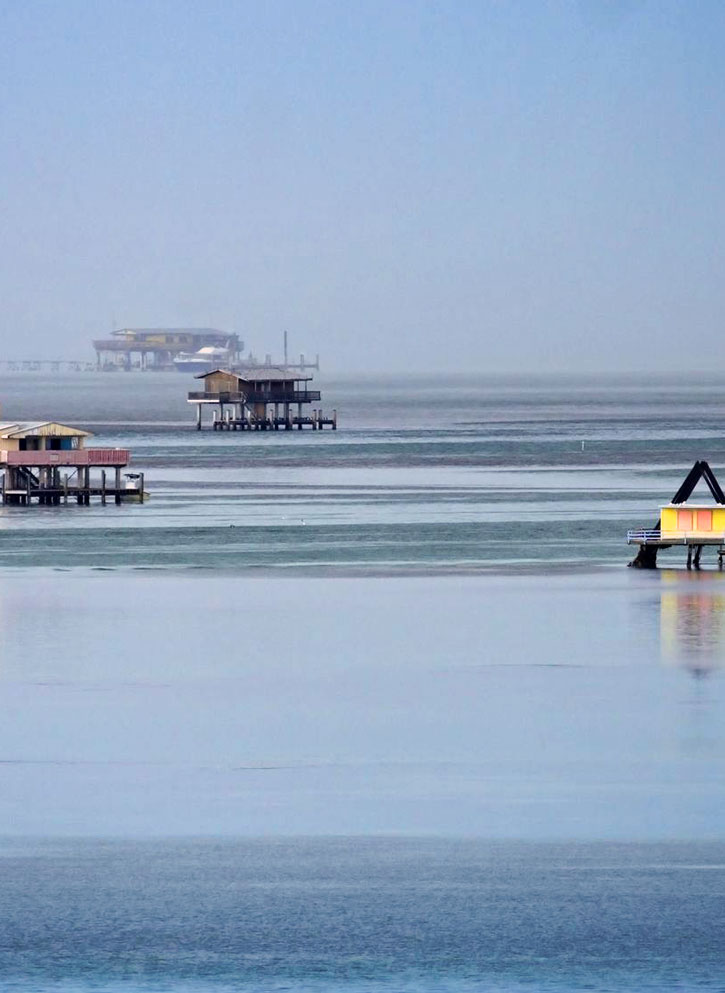 Stiltsville (Miami): There are seven houses situated in the waters of Biscayne Bay, near Miami. Not near the waters, in the waters. In the 1920s, Miamians seeking a refuge from the mores (and, occasionally, the law enforcement) of the mainland, began constructing shacks—on stilts—in the Bay. Although there are only a handful of the dozens that originally comprised the makeshift village, you can still get a sense of the site's singular weirdness.
Gibsonton (Tampa Bay): The temperate Florida climate and relatively isolated location of the town of Gibsonton made it a preferred over-winter destination for the "freaks" and animal-trainers of traveling circuses. Although the town's heyday as one of the state's oddest locales is long past, there are still several remnants of its circus history, including a "dwarf counter" at the post office.
Jules' Undersea Lodge (Florida Keys): At Jules', guests have to swim to their rooms, which are located some 21 feet beneath the surface in an underwater research facility. A "mer-chef" delivers sub-surface gourmet food, and there's even a "moon pool" (just like in the movies!).
---
Excerpted from the First Edition of Moon Florida Road Trip.