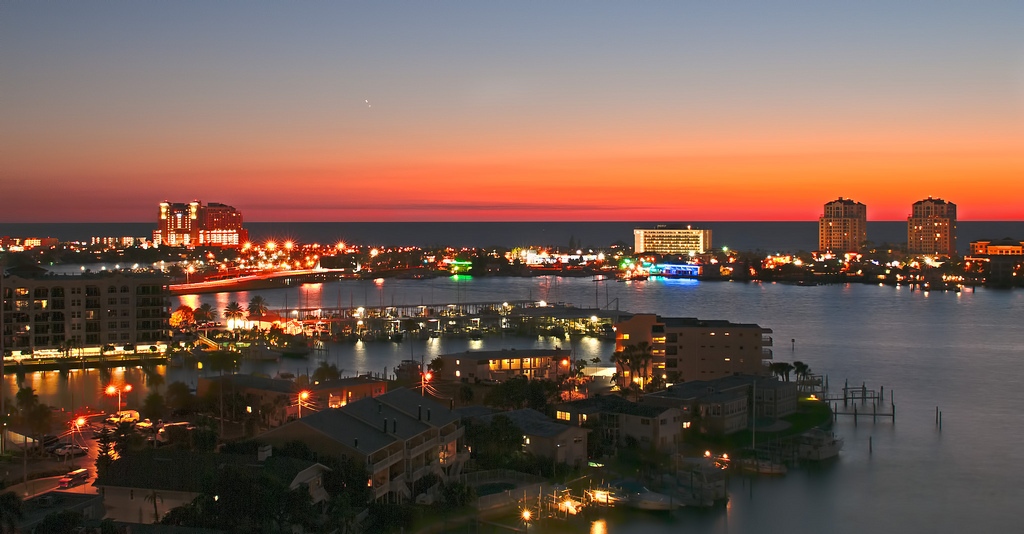 Water, water all around. The upshot? Seafood. Rivers, bays, and the Gulf of Mexico provide a smorgasbord of fish and shellfish, which you can sample at fancy emporiums of haute cuisine, scruffy-around-the-edges fish shacks, or in the raw at area sushi and Asian restaurants.
---
Fine Dining
Oystercatchers
Oystercatchers (Grand Hyatt Tampa Bay, 2900 Bayport Dr., Tampa, 813/207-6815): Fish is the main attraction for dinner, with many entrées offered simply grilled or sautéed (sides are separate, steakhouse-style, but they're seafood-friendly sides: braised bok choy with sesame oil or caramelized fennel). There's variety, from meaty, mild grilled black grouper to more assertive pompano in parchment. Both are excellent. Food and beverage director Brooke Burnett has pared the wine list to include a thoughtful number of bottles and something for everyone by the glass in terms of price and varietal. A menu of house cocktails, including the Floridian martini and mango mojito, make Oystercatchers a great place to just hang out with friends.
Mystic Fish
Mystic Fish's (3253 Tampa Rd., Palm Harbor, 727/324-2754) interior telegraphs the kitchen's focus: shimmery rows of abalone shells, aquariums filled with darting tropical fish, and chandeliers that resemble swarms of luminous sea eels. It's seafood, front and center. Owners Eugene Fuhrmann and Doug Bebell each spent years at other fabled seafood houses in these parts and they know what they're doing. This translates to grouper piccata, kona-seared Atlantic salmon, and blackened Chilean sea bass with ginger-soy Hijiki sauce. Still, even the vegetarian is ably served: soy-glazed edamame and snow peas; matchstick carrots with apricot curry; tandoori grilled onions and zucchini; kona-grilled asparagus; and ajillo artichoke hearts.
---
Fish Shacks
Wild Blue Crab and Shrimp Company
Wild Blue Crab and Shrimp Company (2005 Central Ave., St. Petersburg, 727/209-0813): The order-at-the-window little shack/ store, fronting the Haslam's bookstore parking lot, has an immense funk factor. Its location is no accident, situated a little more than half a mile from Bama Sea Products, its chief purveyor and muse. The owners have built their concept around the small, sweet wild gulf shrimp. They come crumb-battered and deep-fried, paired with horseradish-powered cocktail sauce, or they come in gumbo, jambalaya, or packed into a po' boy.
Dockside Dave's Grill
Dockside Dave's Grill (14701 Gulf Blvd., Madeira Beach, 727/392-9399): The fish sandwiches here are king of the beach. It's not rocket science, but the combination of snowy white, locally caught grouper, battered and fried, and drippy red tomato, crisp lettuce, a few rounds of white onion, and a fairly soft roll indeed approaches genius. Add in a funky waterside setting and a remarkably edible smoked amberjack spread, and you're definitely in Mensa territory. Fishphobes can try Buffalo's own beef on 'weck and a sassy order of onion rings.
Frenchy's Saltwater Café
Frenchy's Saltwater Café (419 Poinsettia Ave., Clearwater Beach, 727/461-6295): This cozy, hole-in-the-wall favorite on Clearwater Beach serves up seafood fresh from the boat at bargain prices. Food is served with cold beer, good humor, modest fixings, plus great desserts. The specialty here is a grouper Reuben. It's also a major heavy hitter in the local traffic of stone crabs. The original Frenchy's Café opened in 1981 and many subsequent Frenchy's have dotted the landscape in Clearwater Beach, all fueled by their own fleet of commercial fishing boats.
---
Excerpted from the Second Edition of Moon Tampa Bay & St. Petersburg.
---
Maps of Tampa & St. Petersburg
Florida
Tampa Bay Area
Tampa
St. Petersburg Clearwater and the Beaches
St. Petersburg
Looking for more printable maps of Florida?
All Florida Maps →