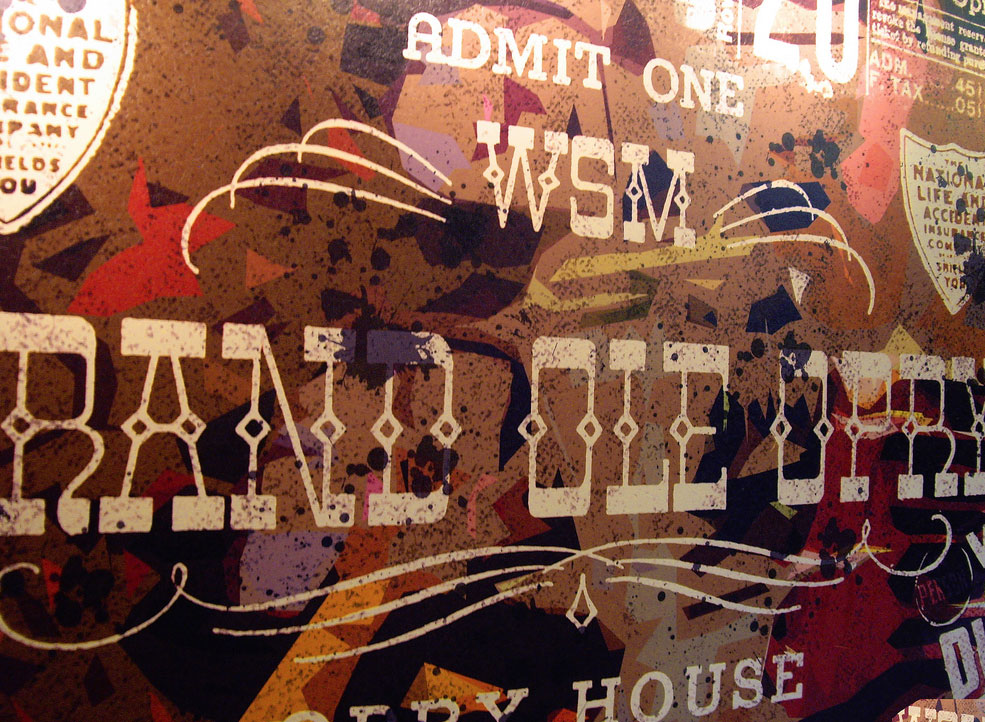 The
Country Music Hall of Fame
(222 5th Ave. S., 615/416-2001, Jan.-Feb. Wed.-Mon. 9am-5pm, Mar.-Dec. daily 9am-5pm, free with museum admission or museum membership) hosts concerts, readings, and musical discussions regularly in an auditorium located inside the hall. These daytime events are often aimed at highlighting one type of country music or another, often in conjunction with a themed exhibit. The Hall of Fame is well respected, and often you'll find big names playing. Admission is free with your paid admission to the hall, so it is a good idea to plan your trip to the hall on a day when there's a concert scheduled (separate admission to concerts is not available). Check the website for a listing of upcoming events. Museum members get access to small concerts as well.
The Bluebird Cafe (4104 Hillsboro Pike, 615/383-1461, daily 5:30pm-close, $7-12) is where Nashville's real music magic happens. It's an unassuming room, small and, depending on the night, a bit cramped, but when people talk about how they heard so-and-so play in Nashville, odds are pretty good that it was here. The Bluebird is famous for its songwriters' nights, open mics, and performances in the round. Musicians aren't up on a stage, they are right there, with you. Since it is a small room, reservations are required, and this is not the place to plan to talk to your neighbor while the music plays. You will be shushed. Not every performer on the calendar is someone recognizable, but odds are, they've written something that is. It's worth the risk to find out.
For more than 80 years this weekly radio showcase of country music has drawn crowds to Nashville. Every show at the Opry is still broadcast live on WSM, a Nashville AM radio station.If there's any one thing you really must do while in Nashville, it's go to see the
Grand Ole Opry
(2804 Opryland Dr., 615/871-6779, shows Tue., Fri., and Sat.; Opry Classics Shows Thurs., prices vary based on show, typically $39-54). Really. Even if you think you don't like country music. For more than 80 years this weekly radio showcase of country music has drawn crowds to Nashville. Every show at the Opry is still broadcast live on WSM, a Nashville AM radio station. Shows are also streamed online, and some are televised on cable. But nothing beats the experience of being there. Often there is an additional Tuesday evening show. Since this is a radio broadcast, shows start and end right on time. Every Opry show is divided into 30-minute segments, each of which is hosted by a different member of the Opry. This elite country music fraternity includes dozens of stars that you've heard of and others you haven't. The host performs two songs; one at the beginning of their half-hour segment and one at the end. In between they will introduce two or three other performers, each of whom will sing about two songs. In between segments, the announcers read radio commercials and stagehands change around the stage set.
Housed in the revitalized Marathon Village, the home of the former Marathon Motor Works, Marathon Music Works (1402 Clinton St., 615/891-1781, show times vary; box office Mon.-Fri. noon-1pm, prices vary based on event) brings a modern take to an old space. This brick-lined warehouse has two bars, a fun loft-like VIP space, and plenty of room to cut a rug when the acts warrant it. An eclectic cross section of acts are booked here; this is definitely not a country music only club. There's a parking lot in the back, and sometimes there is available free parking on the street.
The most famous music venue in Nashville, the Ryman Auditorium (116 5th Ave. N., 615/889-3060, show times vary; box office and tours daily 9am-4pm, self-guided tour $13 adults, $6.50 children ages 4-11; backstage tour $17 adults, $10.50 children ages 4-11) continues to book some of the best acts in town, of just about every genre you can imagine. On the good side, the hall still boasts some of the best acoustics around. On the bad, the pew-style bench seats aren't all that comfortable. But seeing the reverence performers have for this venue makes it hard to notice anything else. Musicians love to show off the acoustics here, often playing a song or two without a mic.
Music City It Boy William Tyler and his multitalented family opened The Stone Fox (712 51st Ave. N., 615/953-1811, Mon.-Fri. 5pm-3am, Sat.-Sun. 11am-3am, cover varies, typically starts at $5), a music venue/restaurant in Sylvan Park in 2012, and almost immediately it became the über-hip place to see a show in Nashville. Thanks to the Tylers' connections they've been able to book acts across genres, including Lambchop, Paul Burch, and Rosanne Cash. The bar serves both local beers and cheap PBR-type brews. Locals like the brunch and food menu, but unlike most other venues, it is hard to see (and hear) the bands in the club from the tables.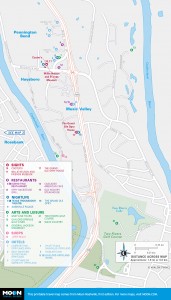 Adjacent to the Ernest Tubb Record Shop (2416 Music Valley Dr., Ste. 110, 615/889-2474) the
Texas Troubadour Theatre
(2416 Music Valley Dr., 615/859-1001, hours vary by performance, prices vary based on event) is home to a number of classic events, including the weekly Midnite Jamboree and Cowboy Church, as well as other events. The theatre is nicer than you might expect, being in a strip mall, with roomy pew seating, good views of the stage, and a fun concessions stand. The record shop is open late after Midnite Jamboree, so you can buy the works of the stars you've just heard. Every Sunday morning at 10am, locals and tourists dressed in anything from shorts to Stetsons gather here for a lively praise-and-worship country gospel church.
Opened in 2010, the 4,500-seat outdoor concert venue Woods Amphitheater (4225 Whites Creek Pike, 615/724-1600, hours vary based on show, prices vary based on event) is nestled, as its name suggests, in the woods at Fontanel, a spot that used to be the home of country star Barbara Mandrell. The Woods Amphitheater has space for picnicking on the lawn during a concert and VIP boxes, as well as folding chairs for a more traditional concert experience. This is an idyllic place to see a show, with the sunset over the city's horizon. Fontanel often operates free shuttles to and from downtown, for those who don't want to make the short drive to Whites Creek for a concert. This can be a bonus, as the driveway to the parking lot can get congested.
---
Excerpted from the First Edition of Moon Nashville.