Grgich Hills Estate
TIME : 2016/2/22 16:51:23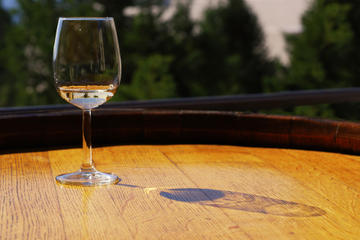 Grgich Hills Estate
Located in the heart of Napa Valley, Grgich Hills Estate is a family-oriented winery committed to natural wine growing and sustainability with a history of excellence.
Founder and winemaker Mike Grgich is nearly as famous as his wines, thanks to his 1973 Chateau Montelena Chardonnay that won the historic 1976 Judgment of Paris Tasting – thus firmly putting Napa on the map as a wine-making region to contend with (and inspiring the movie Bottle Shock). The legend himself still tours the picturesque landscape daily, so it is possible to run into the kind and spritely gentleman while on a tour of this fabulous estate.
Practical Info
Grgich Hills Estate is open daily from 9:30am to 4:30pm Tours and tastings are available, as is the signature Grape Stomping event come harvest. Grgich Hills Estate is a stop on the Napa Valley Wine Train tour.