State Street
TIME : 2-22 16:52:22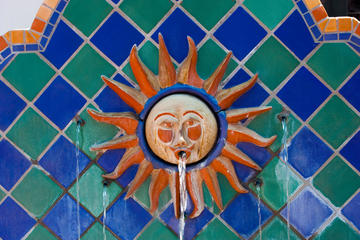 State Street
Whether it be shopping, dining, art viewing, people viewing, or a night out on town – if you're in Santa Barbara, State Street has got what you're looking for. With so many restaurants, art galleries, boutique outlets, coffee shops and bars, Santa Barbara's main thoroughfare attracts visitors year-round.
A lively downtown ambiance, these brick-lined sidewalks are the pride of the city and boast public artworks, lit palm-trees and lively street performers. See a show at the newly refurbished and grand Granada Theater, have a mojito in the open air at Carlitos, or catch the lovely farmers' market Tuesday afternoons – it's all glitz on Santa Barbara's State Street.
Practical Info
State Street is the heart of downtown Santa Barbara and you'll find that most people relate directions from this main street which runs from the beach to the 101 freeway. The majority of shops and attractions are located on what is known as "lower State," which is essentially the area south of the Victoria and State Street intersection.