My first trip to Belize lasted three weeks, courtesy of a two-week extension and a stiff airline change fee. But I felt no remorse: this small country had surprised me with its mind-boggling diversity in both nature and culture.
"The Jewel," as Belizeans affectionately call their home, has a spectacular reef—the secondlargest in the world—with premier diving and snorkeling. A handful of its 200 offshore islands offer the kind of seclusion and dreamlike surroundings that continue to provide both luxury and romance.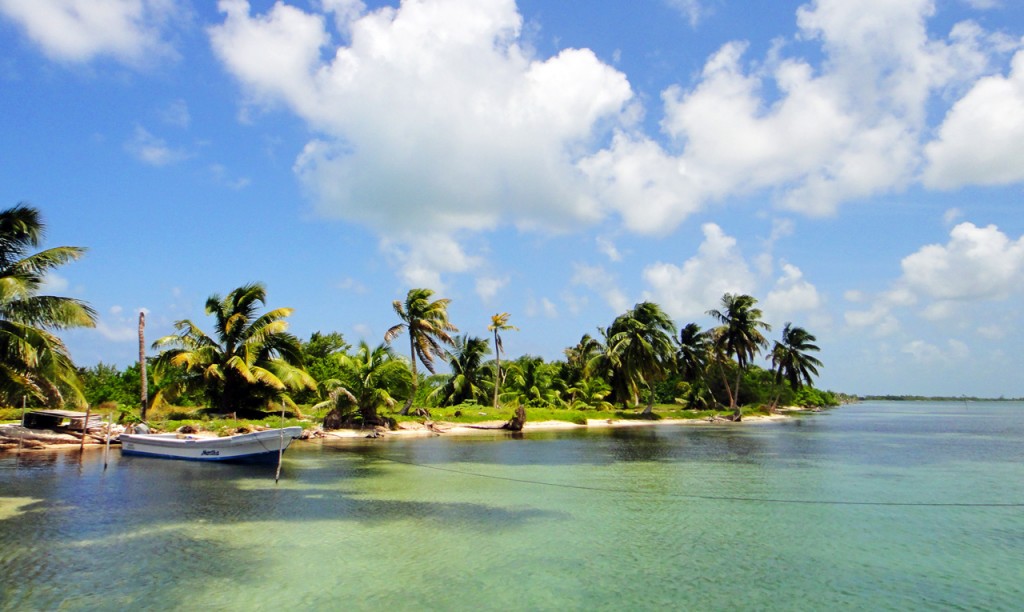 For those willing to explore deeper, the rewards are even richer. Virgin rainforests with more than 30 percent protected land. The largest cave system and the tallest waterfall in Central America. Riverbanks that are home to hundreds of singing birds, giant iguanas, and roaming jaguars. Miles of turquoise Caribbean water and golden sand, all a mere one- to two-hour hop from the interior. A dazzling array of marinelife—from whale sharks to the rare seahorse.
Beyond its natural wonders, Belize is an unexpected cultural and sensory feast. This is a Caribbean country at heart, with splashes of ancient Mayan, African, and European influences. That mélange underpins every aspect of life, from a cuisine of coconut rice and beans and fish stew with mashed plantains to annual celebrations of both Caribbean and Latin Carnivals.
In Belize, no two days are ever the same. Canoe down to the farmers market to sample fresh pupusas. Scour ancient Mayan ceremonial caves and cool off under waterfalls. Drink cashew wine from a Kriol vendor and hike through rainforests filled with medicinal trees to the roar of howler monkeys. Or laze around a beachfront village all day and dance barefoot to Garífuna drums at night.
Even all this barely scratches Belize's surface. This small country with a big heart will continue to surprise and teach you; and that's the jewel you'll take home with you.
---
Excerpted from the Tenth Edition of Moon Belize.