The Toledo District is the real backcountry of Belize to many—or what it used to be before the influx of tourism—and is the farthest in distance from Belize City, as well as the least marketed part of the country. Because of these factors, few pick "PG," as Belizeans affectionately call this area (short for Punta Gorda), and its offshore Snake and Sapodilla Cayes over the more touristed Cayo District and the northern cayes. But just an hour and a half on a regional flight from Belize City will land visitors in the real backcountry of Belize, where they'll find all that is authentically Belizean in one place: virgin rainforests, waterfalls, five Mayan archaeological sites, a diverse population, and, more importantly, proximity to the most pristine and uncrowded of Belize's offshore islands for snorkeling, diving, and sportfishing in two adjacent marine reserves.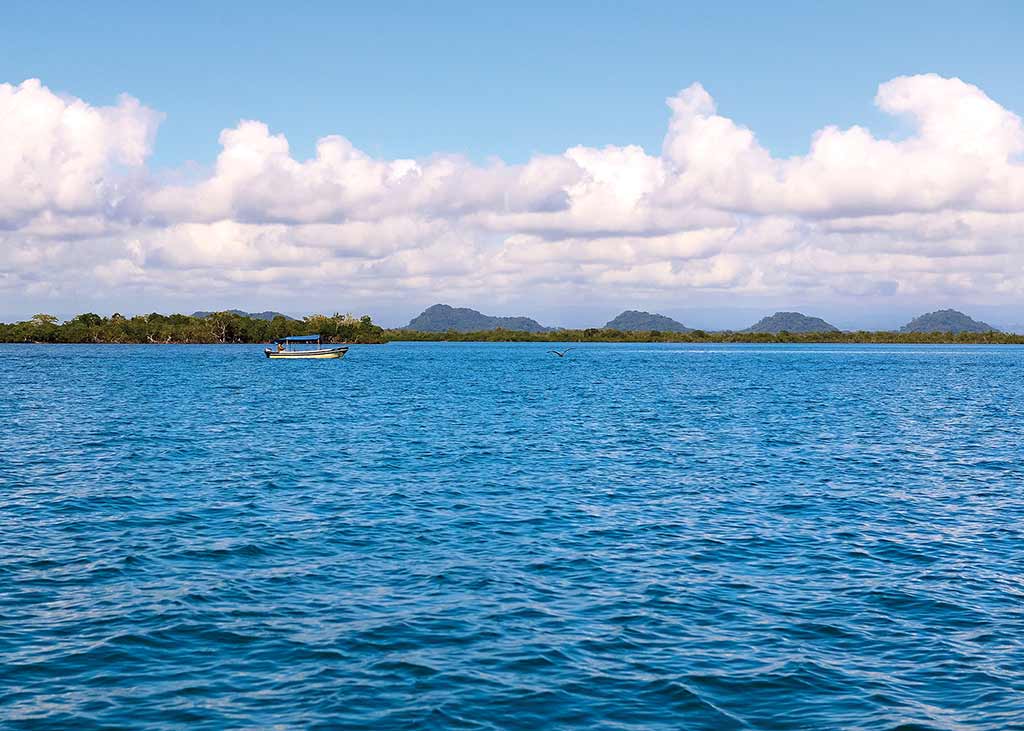 This is chocolate country, home to organic cacao farms that supply all four of Belize's quality chocolate producers.The Toledo District has the lowest per capita income in Belize, yet it is also the most expensive in which to live. The Creole, the East Indians, the Garinagu, and the Maya all coexist here. More than 10,000 Q'eqchi' and Mopan Maya are subsistence farmers in the Toledo countryside. This is chocolate country, home to organic cacao farms that supply all four of Belize's quality chocolate producers.
The district is also home to the least visited islands, clustered around the very last tip of the Belize Barrier Reef. The Snake Cayes, resting inside the Port Honduras Marine Reserve, are a day-tripper's dream, with virtually no other boats and waters teeming with marinelife at shallow depths. The farthest at just over an hour from shore, the Sapodilla Cayes—a designated UNESCO site along with other parts of the Belize Barrier Reef—beckon for a longer stay with two stunning islands and white-sand coral beaches at Lime Caye and Hunting Caye that are some of Belize's best stretches.
While tourism isn't yet booming in these parts, the mainland continues to grow. More restaurants are sprouting, jungle lodges continue to thrive while new ones appear, and the cacao trail is growing. The cayes, easily accessible by boat from Punta Gorda, are slowly receiving more attention as the northern islands and southern cayes become more popular. Rapid improvements to the Southern Highway and San Antonio Road, giving easier access to sights and villages, and daily air service to and from Punta Gorda are helping to put Toledo on the map. There's never-ending hope that visitors will realize this is the most untouched part of Belize.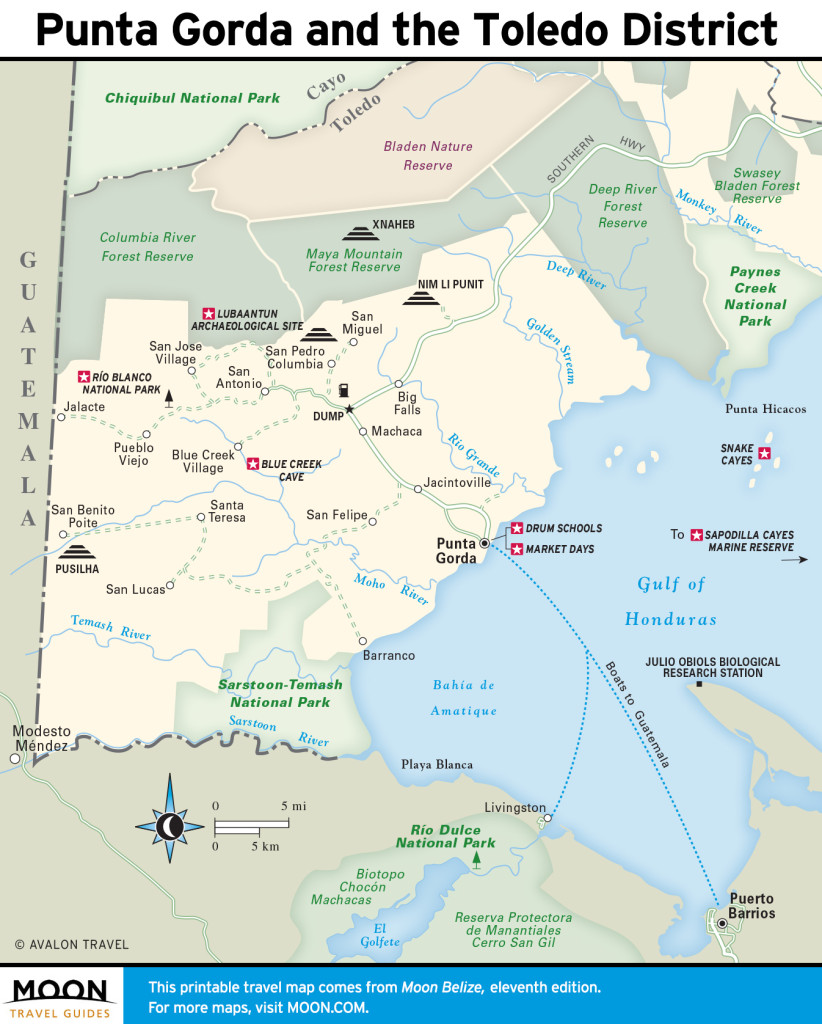 Planning Your Time
To best get a taste of the Toledo District before or during your getaway to the Snake or Sapodilla Cayes you'll need to set aside at least 4-5 days. Spend your first half day exploring Punta Gorda, the urban heart of the deep south. Take a walk along the waterfront, stop by at one of the drum schools, and definitely time your visit to coincide with one of Punta Gorda's market days. Spend the rest of the day on a scheduled chocolate trail tour, to get a glimpse of a traditional Mayan village.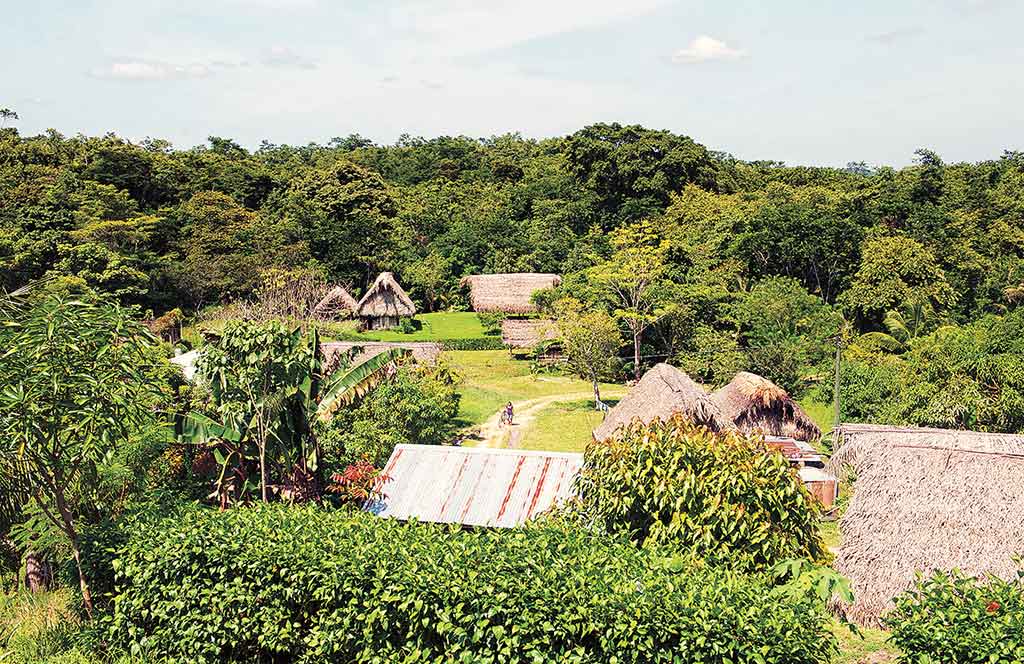 Make a day trip to Port Honduras Marine Reserve and its Snake Cayes, where you can snorkel and spot stunning coral and fish, dive, or simply soak in West Snake Caye's gin-clear natural swimming pool and relax on its coral white-sand beach.
Add on a couple of days of relaxation and adventure in the Sapodilla Cayes, where you'll snorkel and dive amid shipwrecks before lazing on the prettiest of beaches at Lime Caye and catching the sunset over the reef from your porch.
If you have time to spare, add on a final day trip for a visit to the inland Lubaantun Archaeological Site, a notable Mayan ruin. A sure bet is Río Blanco National Park, a 45-minute drive from Punta Gorda, offering a spectacular waterfall, hiking trail, caves, and plenty of stunning scenery. See where the Río Blanco begins at stunning Blue Creek Cave.
---
Excerpted from the First Edition of Moon Belize Cayes.