Romantic Rendezvous in the Belize Cayes
TIME : 2-16 14:51:31
On the rise as a wedding and luxury honeymoon escape, Belize offers easy romance, but there are a few unique places and ways to experience the best of all its magic.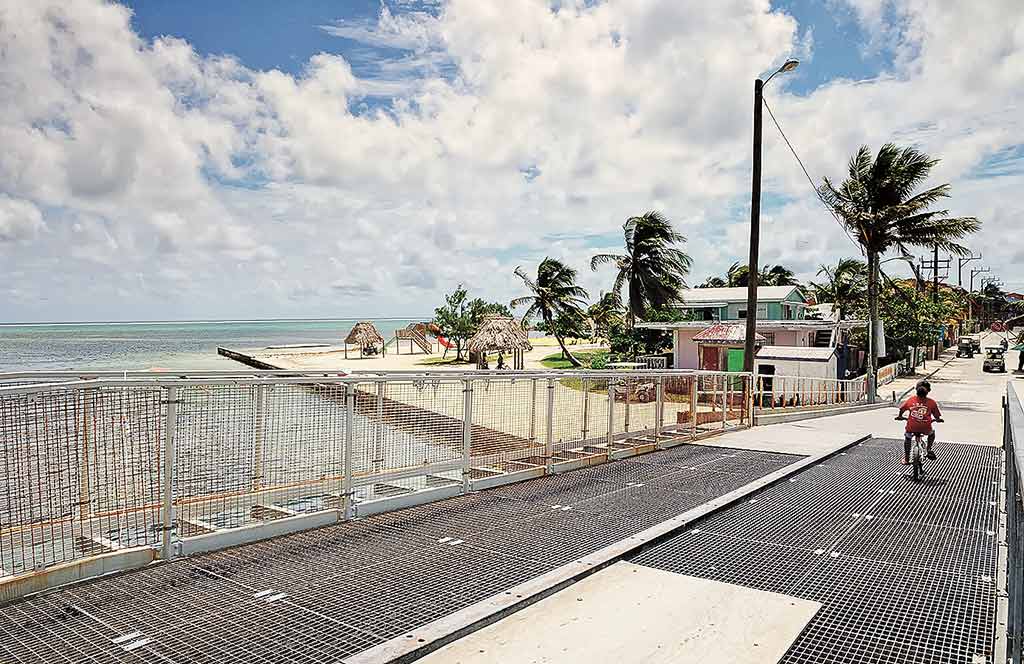 Romantic Lodging
Infinity pools, a beach, and all-around island glam await at Victoria House on Ambergris Caye. Opt for a beachfront thatch-roofed casita.
On Ambergris Caye, Tranquility Bay Resort offers seclusion along a beautiful swim-to-snorkel white-sand beach.
Dive or snorkel together daily while staying at Isla Marisol Resort on Glover's Reef Atoll. Stargaze, camp out on the beach, or live it up in your seafront villa with views of the Belize Barrier Reef.
Fine Dining
Reserve a table for two at Habaneros on Caye Caulker, where you'll dine on a candlelit porch to the sound of live Latin ballads.
Share a meal at the beachfront Blue Water Grill, where the breeze and waves drown out the otherwise bustling open dining room.
Opt for seclusion under tiki torches at the beachfront Barracuda Bar and Grill in Hopkins Village, where you should splurge on a five-course meal, toes buried in sand.
Indulge in fresh catch and unique eats like lobster wontons, before or after dipping in the pool or snuggling on the couch at Rojo Lounge on northern Ambergris Caye.
Head off the beaten San Pedro path and enjoy fine dining at Casa Picasso, set in a residential villa turned restaurant. Savor tapas and entrées in a dimly lit, cozy dining room with a romantic turn-of-the-20th-century feel.
Outdoor Adventures
Catch a glorious sunset on Caye Caulker by kayaking a deux or hopping on a sunset boat ride. While watching the sun go down, enjoy the boat captain's freshly made conch ceviche and sip on some bubbly.
Stop at Billy Barquedier National Park to enjoy the waterfalls and surrounding jade pool, sheltered by a verdant canope.
Head off the beaten path to Río Blanco National Park for a park experience without the crowds.
Secluded Escapes
Take it up a notch by renting an entire island for yourselves. Spend three blissful days in a wooden home on two-acre French Louie Caye, complete with a caretaker to cook your fresh catch. The sky-blue cottages on Ranguana Caye and its perfect blend of gin-clear seas and white sands are difficult to resist.
Get lost off the deep southern tip of Belize by holing up in your wooden, reef-facing cabin on Lime Caye.
---
Excerpted from the First Edition of Moon Belize Cayes.