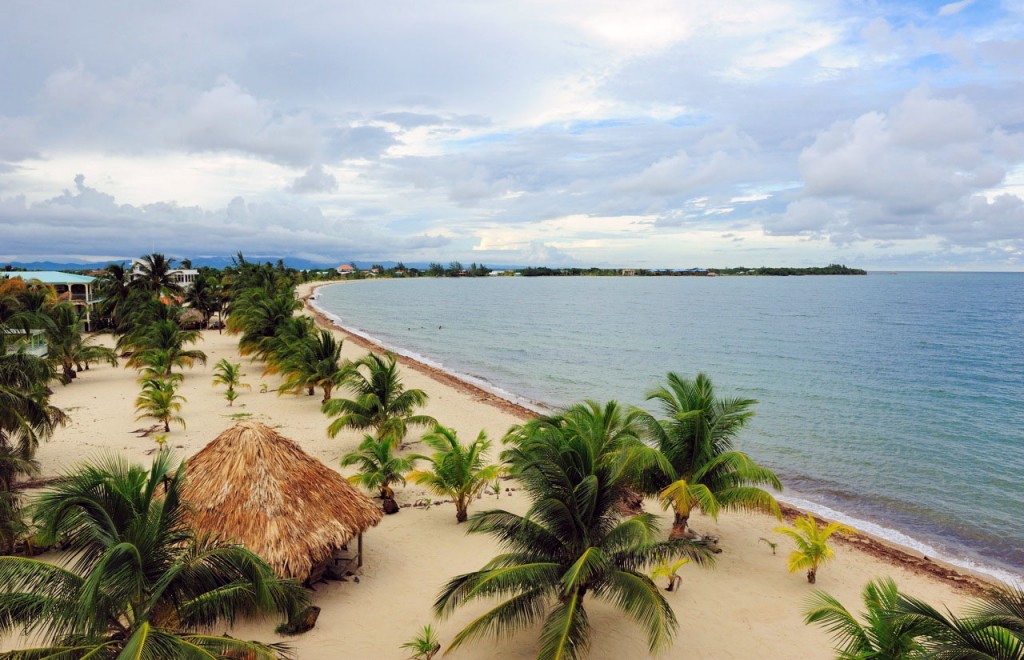 A fishing village since the time of the Maya and periodically flattened by hurricanes (most recently by Iris in 2001), Placencia continues rebuilding and redefining itself, in large part to accommodate the influx of foreigners. Placencia Village is still worlds away from the condo-dominated landscape of San Pedro on Ambergris Caye, and most locals claim it will never go that way, but time will tell. There are plenty of bulldozers, swaths of cut mangroves, golf carts for rent, and a new marina under construction to welcome cruise ships late in 2013.
It's everyone's hope that despite area development, this town will remain the tranquilo ramshackle village it is today for years to come. Find a room, book some day tours, pencil in a massage before happy hour, and relax. Oh, yeah, and feel free to drink the tap water as you explore: Placencia's agua is piped in from an artesian well across the lagoon in Independence, reportedly the result of an unsuccessful attempt to drill for oil, and it's clean and pure.
---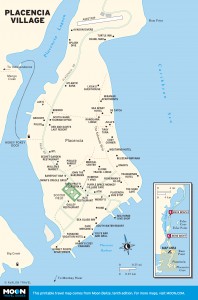 Sights
There are few sights per se in this beach village. What you'll find, however, is plenty of sand, water sports, food, active bars and nightlife, and all the options you can think of to embody a perfect beach vacation.
The north-south Placencia Road runs the length of the peninsula, doglegs around the airstrip, continues along the lagoon, and then parallels the famous central sidewalk as it enters town. You'll see the soccer field on your right before the road curves slightly to the left, terminating at the Shell station and the main docks. If there is a "downtown" Placencia, it's probably here, in front of the gas station and dock. This is where buses come and go, taxis hang out, and most dive shops are based.
Aside from the beach, the main attraction in Placencia is the world-renowned main-street sidewalk, cited in the Guinness Book of World Records as "the world's most narrow street." It is 24 inches wide in spots and runs north-south through the sand for over a mile. Homes, hotels, Guatemalan goods shops, craft makers, and tour guide offices line both sides. Several side paths connect it to the main road in the village. No bikes are allowed; pedestrians only.
---
Excerpted from the Second Edition of Moon Belize.
---
Maps of Belize
Belize
Maya Archaeological Sites
Protected Areas
Cahal Pech Archaeological Site
The Community Baboon Sanctuary (CBS)
Looking for more printable maps of Belize?
All Belize Maps →