Chinamans Island - Belize, Belize
TIME : 2-29 9:33:32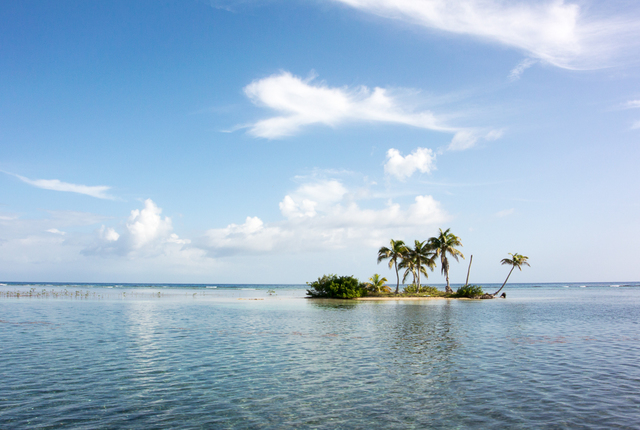 For An Island of your Own
While heading back to Blackbird Caye with our dive crew, our boat's captain – a 35-year veteran diver, fisherman, and steward of the seas – told us a funny story of the place seen here, listed on maps as "Chinaman's Island" (I kid you not).
According to the story, a prominent businessman from China was keen on purchasing his own island in Belize, building his own house, and owning his own dive shop. He contacted some locals, and put in a bid on an island – without ever seeing the land. Sure enough, he had purchased an island. It just so happens that he purchased one of the smallest in the entire country.
Chinaman's Island was never developed, but if you're keen on visiting for a few hours, Blackbird Caye's captains can run you ashore with a picnic lunch. The reef surrounding the island is spectacular, and only a few feet below the surface, making this one of the finest snorkeling sites on the Turneffe Atoll.
Photo Finish:
Nikon 1AW1 | 11-27.5mm f/3.5-5.6 lens | Aperture f/9 | ISO-160 | Shutter 1/500 sec.