Blackbird Caye Resort - Belize
TIME : 2-29 9:33:41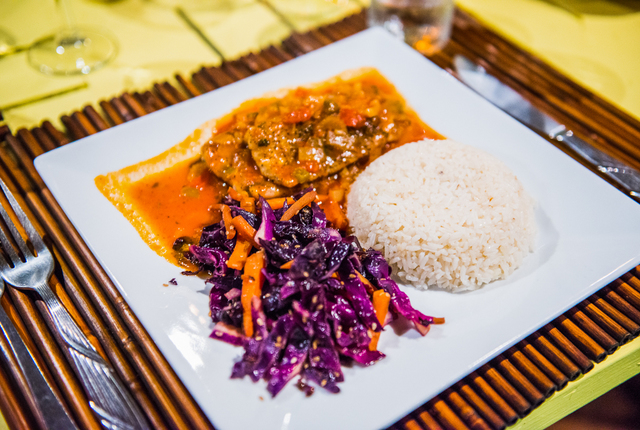 For Blackbird's Culinary Chops
I loved dining with the Blackbird culinary team. One night we're snacking on delicate grouper fillet, the next it's spiny lobster and plantains. No matter what popped up on the menu, we knew it was going to be fresh, local, and fished or farmed by local Belizean fisherfolk or farmers.
It was fantastic to see what the kitchen could produce, considering just how remote we were out on the Turneffe Atoll – there's no running down to the supermarket if an ingredient is missing, after all. I could also appreciate how hard the team worked to accommodate guests with specific dietary requirements; while on island, we were joined by a videographer who happened to be vegan – and by all accounts, he did pretty well by way of his gastronomic adventures. Big win, Blackbird.
Photo Finish:
Nikon D800 | 24-70mm f/2.8 lens | Aperture f/2.8 | ISO-2300 | Shutter 1/60 sec.
You Might Also Like