Belize City Municipal Airport - Belize City, Belize
TIME : 2-29 9:33:47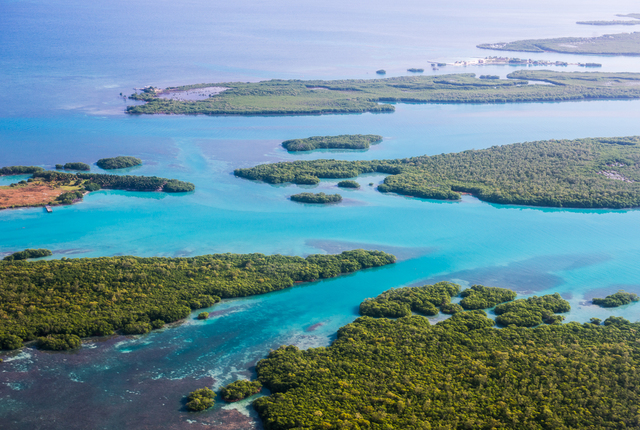 Those Flyover Cays
If you time your arrival into Belize just right, you can hop from the international airport to the Maya Island Air strip and catch a puddle jumper out to the Turneffe Atoll. This short flight (roughly 15 minutes) provides a breathtaking view of mangrove-fringed islands, secluded cayes, and coral reef systems. If you're lucky, and if visibility is good, you'll be able to glimpse sharks in the sea, and crocodiles in the lagoons. Yeah, you want on this flight.
In addition, you can arrange sightseeing flights over the Great Blue Hole, the famed UNESCO World Heritage site that was much beloved by explorer and oceanographer Jacques-Yves Cousteau. It's good to get up before you get down.
Photo Finish:
Nikon D800 | 24-70mm f/2.8 lens | Aperture f/7.1 | ISO-400 | Shutter 1/160 sec.