Half Caye - Belize
TIME : 2-29 9:33:53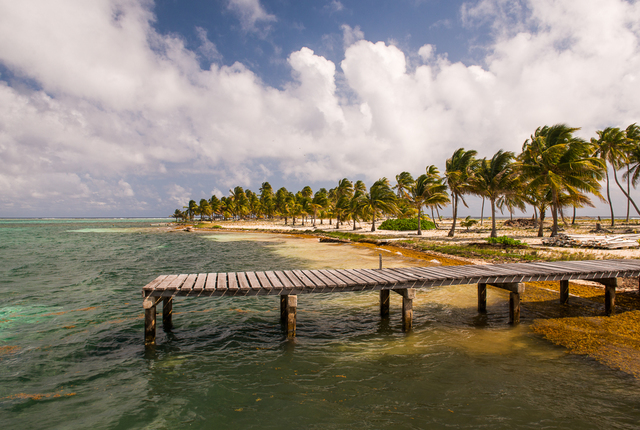 For a Day at Half Moon Caye
Half Moon Caye is the tale of two islands; the eastern segment of Half Moon is a sandy sprawl, marked occasionally by the palms of a modest plantation. The western segment is dominated by Ziricote forest – walking from one end of the caye to the other is like escaping an isolated beach and entering a thick jungle expanse.
Half Moon Caye is often paired with a visit to the Great Blue Hole, yet this island itself has plenty of drawing power; rare red-footed boobies nest here for 10 months of the year, Belize's only endemic reptile species hides in the forest (and on Lighthouse Caye), while four distinct marine habitats have been identified in the sea surrounding Half Moon Caye – which also includes a number of large shipwrecks that can be explored by even novice divers.
Photo Finish:
Nikon D800 | 24-70mm f/2.8 lens | Aperture f/10 | ISO-250 | Shutter 1/320 sec.
You Might Also Like