Turneffe Atoll - Belize, Belize
TIME : 2-29 9:34:02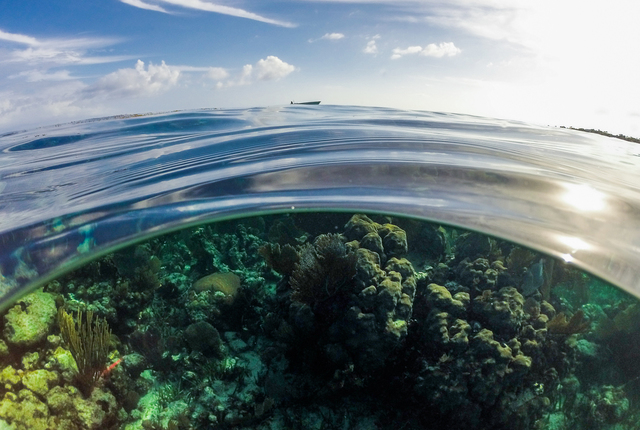 Not as Deep as You May Think
I came to Belize to learn how to dive, and to visit some of the most pristine coral reef systems in the world. What I didn't know prior to my arrival was just how easy it was going to be to explore the reefs – even without a scuba tank strapped to my back.
There are dozens of snorkeling and swimming sites around the Turneffe Atoll that can be visited by anyone with a mask and snorkel, which means you don't need to come all the way down to Belize just to dive. You can explore these reefs at your own pace, and work with the folks at the Blackbird Caye Resort to tailor the experience to your expectations.
Photo Finish:
GoPro Hero3+ Silver | SPL Water Housings GP4 5″ Dome Port | Aperture f/2.8 | ISO-100 | Shutter 1/1700 sec.