This is a little mountaintop town with a tremendous view, so high that the Pacific Ocean is clearly visible far below. The climate is brisk and dry, and pine-clad mountains rise all around, an ideal setting for a few days away from the tropics. What's just as good—the village has a pair of decent restaurants and an invitingly rustic hotel. This town is also a center for the seasonal use of hallucinogenic mushrooms like those celebrated by the late Maria Sabina and her followers at Huautla. They are technically illegal but during the season from July to October, you'll find them very available. The climate is brisk and dry, and pine-clad mountains rise all around, an ideal setting for a few days away from the tropics.Little was spared to create the
Hotel Puesta del Sol
(on Hwy. 175, from the U.S tel. 011-52-1-951/100-8678, in Mexico long distance tel. 045-951/100-8678, local tel. 044-951/100-8678, $26-55 s or d), about a quarter mile north of town. Gardens lead downhill, past the hotel restaurant, to clean and cozy knotty-pine rooms and
cabañas
with fireplaces, all with private hot-water shower-baths.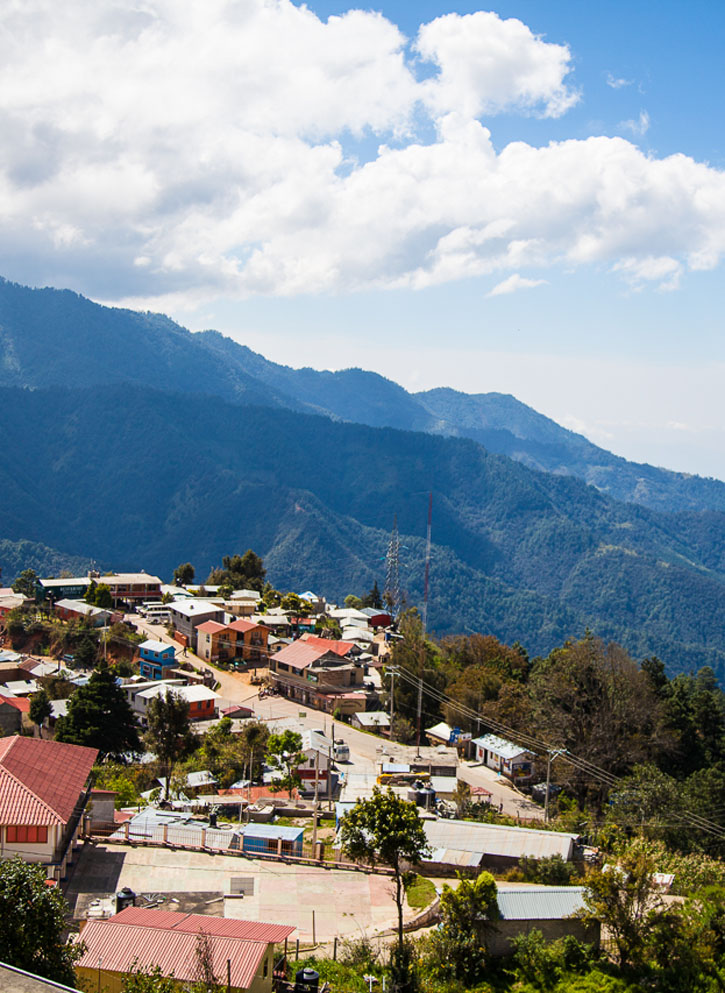 Food is available either at Hotel Puesta del Sol's restaurant (tel. 044-951/100-8678, 8am-8pm daily, $3-10), with its lovely view, or at the attractively rustic, inexpensive restaurant Rayito del Sol (Little Sunbeam) (in the village on the highway nearby, tel. 951/547-4225) with live karaoke nightly.
The main local diversions are natural, such as basking in the sun, hiking mountain trails to panoramic viewpoints, observing wildlife, watching spectacular sunsets, resting or reading by the fireplace, and/or eating those mushrooms. The Puesta del Sol management arranges guided local walks and tours.
Get to San José del Pacífico by bus or car via Highway 175, either 105 kilometers (65 mi) north of Pochutla or 130 kilometers (81 mi) south of Oaxaca City.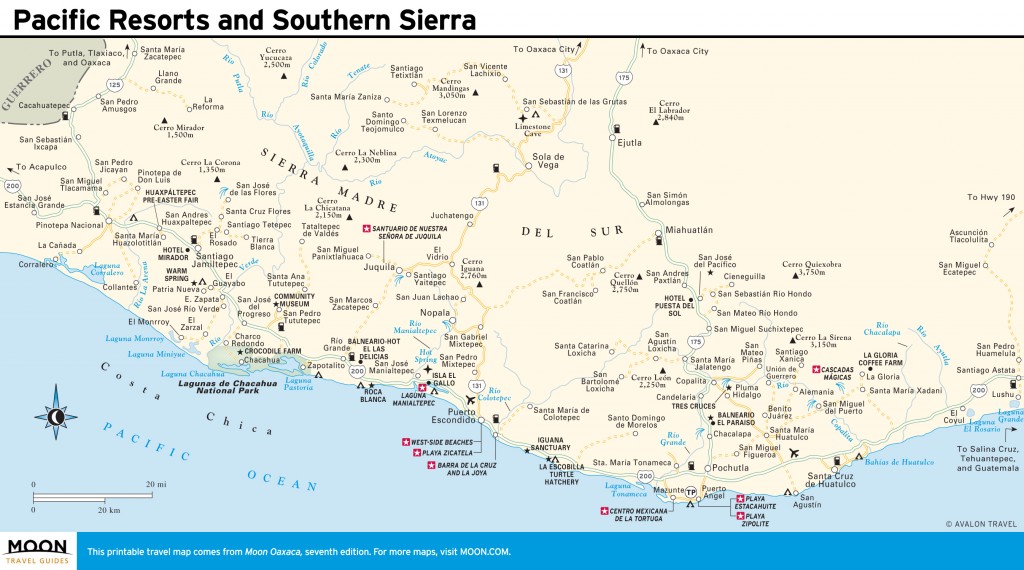 ---
Excerpted from the Seventh Edition of Moon Oaxaca.