Bonnet Island
TIME : 2016/2/22 9:47:20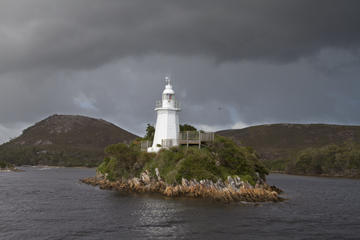 Bonnet Island
Tiny Bonnet Island sits at the mouth of Macquarie Harbour in Tasmania. Having just been opened to tourists since 2009, it's a still a relatively undiscovered location that once served as a tiny, remote outpost, home to resilient lighthouse keepers and their families. The lighthouse that sits on its shore was once integral to ensuring the safety of ships into the harbour.
However, the island was still the site of many shipwrecks, relics of which can be seen today. In addition to those ruins, there is also an abundance of wildlife. Cruises to the island run regularly and serve as the only way of public access. A colony of little penguins (the world's smallest) has made its home here, and short-tailed shearwaters are also regularly seen on Bonnet Island during their migration.
Practical Info
Bonnet Island sits in the narrow mouth of Macquarie Harbour. It is currently only accessible by tours that focus on the wildlife and teach visitors about the history of the island. Tours run from the town of Strahan on the East Coast, approximately 185 miles (300 km), or a four-hour drive, from Hobart.