AQWA - Aquarium of Western Australia
TIME : 2016/2/22 9:47:39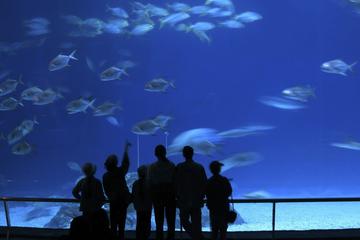 AQWA - Aquarium of Western Australia
The outstanding Aquarium of Western Australia surrounds you with all the fishy creatures of the Southern Ocean. Innovative underwater tunnels and walkways get you up-close and personal with the turtles, fish, sharks and rays swimming overhead.
Other attractions include playful seals and reefs of coral, wiggly jellyfish and graceful sea dragons.
If you dare, you can scuba dive with sharks in the Shipwreck Coast feature aquarium.
Practical Info
AQWA is in Hillarys Boat Harbour, a 20 minute drive north from Perth via the Mitchell Freeway.
To get here by public transport, catch a Joondalup train from central Perth. Get off at Warwick station, then catch a local bus to AQWA.
You Might Also Like