Enchanted Adventure Garden
TIME : 2016/2/22 9:49:30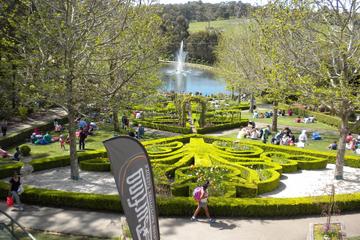 Enchanted Adventure Garden
Dive into nature's wonderland! The Enchanted Adventure Garden, situated on the Mornington Peninsula at scenic Arthurs Seat, offers 22 acres of outdoor thrills and adventures. Seasonal gardens bursting with vibrant colors set the backdrop for activities, as travelers can cruise through the treetops with a canopy walk, get lost in the hedge maze, or zipline through the greenery.
Adventure-seekers will love tree surfing and tube sliding. Other options include getting lost among the hedge topiary sculptures, wandering through the bushland obstacles and relaxing with a picnic at the onsite café and take it all in.
Practical Info
The Enchanted Adventure Garden is located at 55 Purves Road near Arthurs Seat on the Mornington Peninsula. The garden is open every day from 10 a.m.-6 p.m.; there is a recommended minimum of three hours to enjoy all the activities.
You Might Also Like