You could spend years immersing yourself in Queensland's delights, but 11 days is enough time to sample the beauty and variety this state has to offer: Sail and snorkel in the Whitsundays, and then fly over the islands to get a different view of the reef. Make friends with koalas and other creatures over breakfast. Explore ancient forest and relax on secluded beaches. Indulge yourself at a luxurious island resort. You'll have memories to last you a lifetime.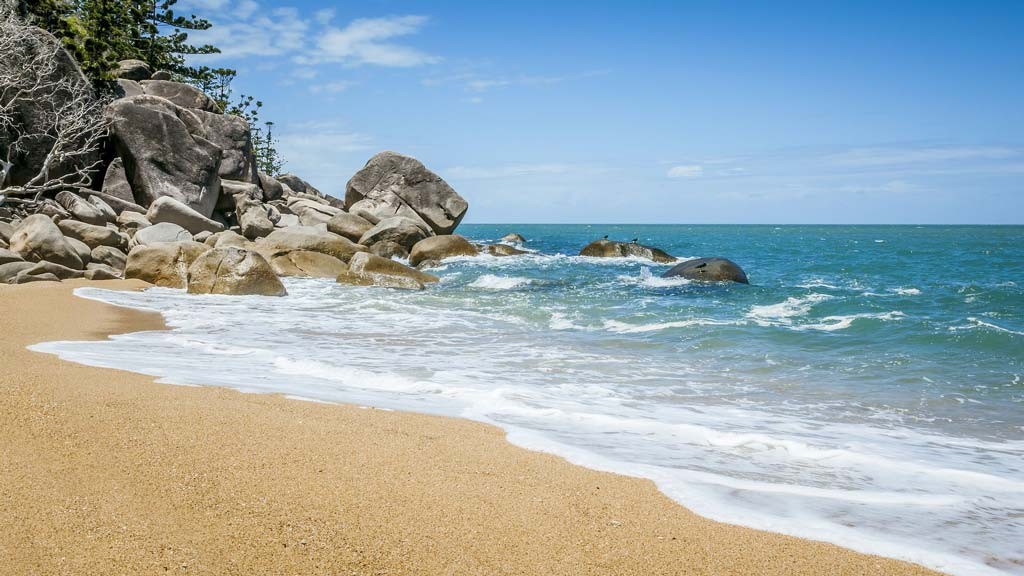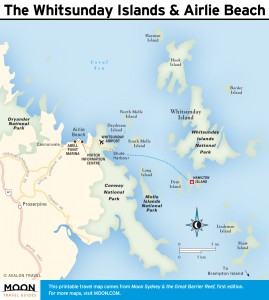 Days 1-2
Fly into Proserpine and transfer to Airlie Beach, where you catch a two-day Whitsunday sailing cruise to start your vacation in a relaxing way, with daily snorkeling (diving perhaps on the second day after the flight) to ease you through the jet lag. Sail, swim, and simply enjoy the views.
Day 3
From Airlie Beach, go flying over the reef. Your flight over the Whitsunday Islands will give you a completely different perspective on the scenery you enjoyed over the last two days from sea level. Then head north to Townsville.
Day 4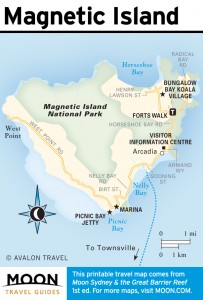 In the morning, visit
Reef HQ
to learn about the species of fish and coral that live on the Great Barrier Reef, pop into the
Perc Tucker Regional Gallery,
and then catch the ferry to
Magnetic Island.
Hire a Mini Moke (open-top beach-buggy-type car) and explore the island and its gorgeous beaches.
Day 5
Start with the Champagne Bush Tucker Breakfast at Bungalow Bay Koala Village. Go on a self-guided snorkeling tour and take the Forts Walk. Later in the afternoon, head farther north up the coast to Hinchinbrook Island, with its quiet rainforest and pristine beaches.
Day 6
Hiking the entire Thorsborne Track takes several days, but schedule in at least one day to explore this wild and rugged island, maybe by kayak, if you don't want to walk.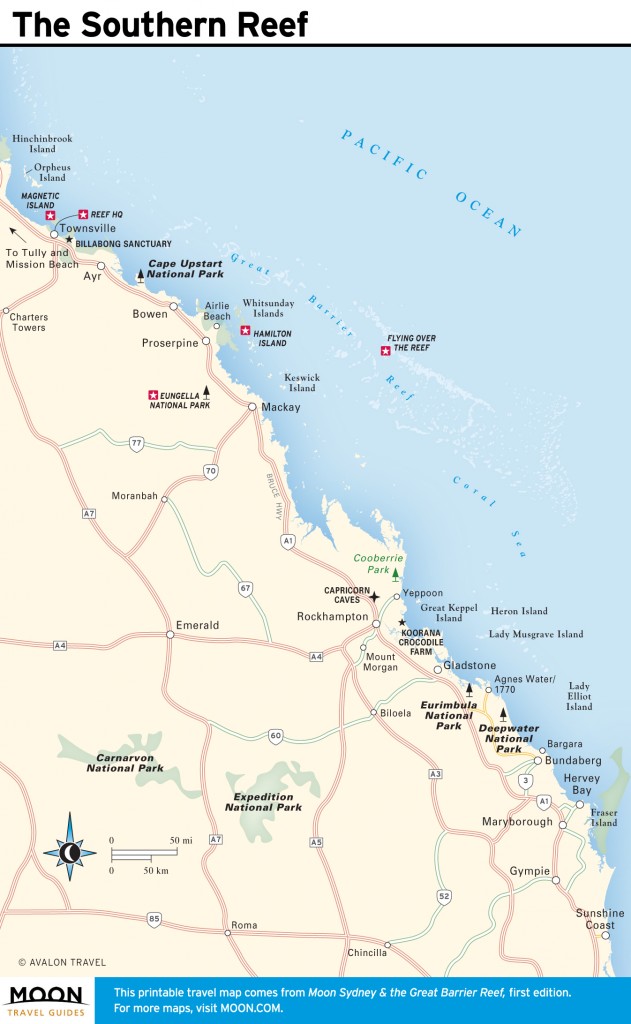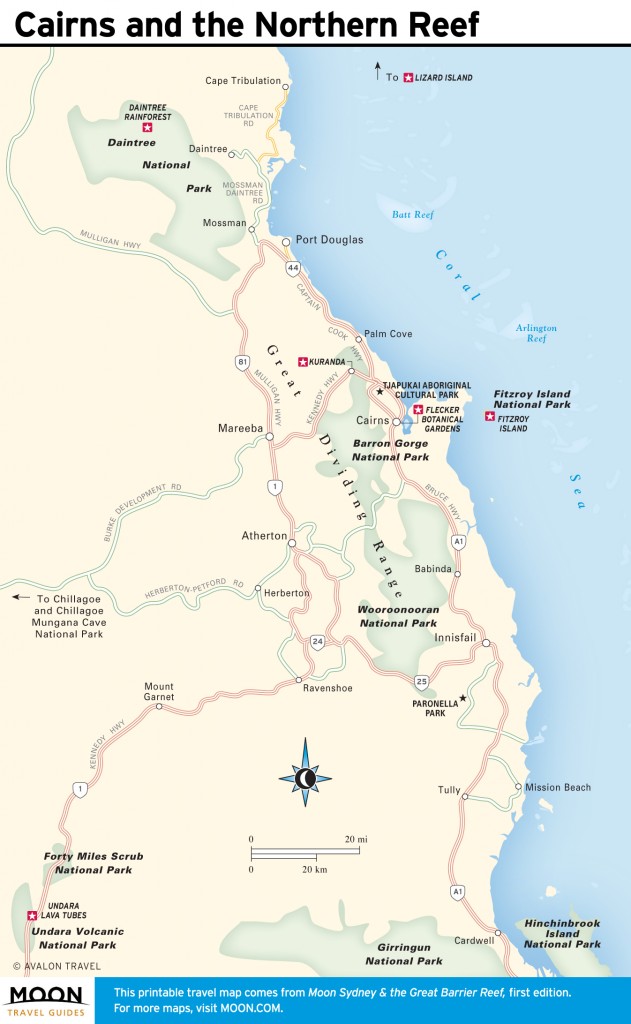 Day 7
Head to Port Douglas and explore the small town's sights, such as the pretty St. Mary's by the Sea church. Laze on the Four Mile Beach and sample one of the many fine-dining restaurants in town.
Day 8
Explore Mossman Gorge and Cape Tribulation today. Savor the ancient forest, explore the deserted beaches (but be vigilant for saltwater crocs), and look out for cassowaries.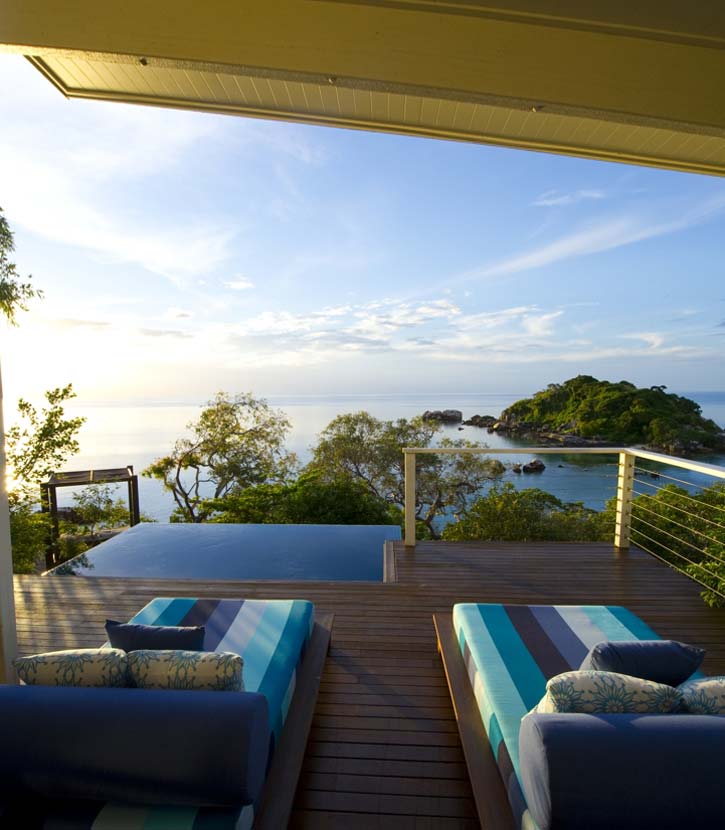 Days 9-11
Head to the Great Barrier Reef's northernmost island resort, Lizard Island—one of Australia's most exclusive resorts (although you can camp there, too). You can choose from more than 20 pristine beaches, secluded bays, snorkeling, diving, boating, fishing, being pampered in the spa, and enjoying fine dining. It's an expensive but exquisite way to end your Great Barrier Reef experience.
---
Excerpted from the First Edition of Moon Sydney & the Great Barrier Reef.