Navua River Village and Kava Ceremony
TIME : 2016/2/22 10:49:31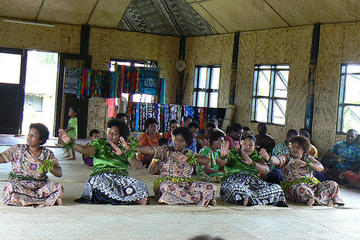 Navua River Village and Kava Ceremony
The journey to get to Navua River Village and Kava Ceremony involves a stunning boat trip up the Navua river, floating by traditional villages and past the remarkable beauty of waterfalls and impressive gorges.
Once at Nukusere Village you will join with the locals in a Kava ceremony and a traditional Fijian lunch of tropical fruits and local delicacies.
Kava is an intoxicating drink that is part of everyday life in Fiji. It is drunk by families while stories and jokes are told. It is also a ceremony shared by warring tribes as a type of 'peace pipe.'
Practical Info
During your visit to the village you can swim in the fresh mountain waters and revel in the remote pristine environment.
This is a very special experience that is best organized with a tour as not many boats travel on the river for public transport.
You Might Also Like