Tivua Island
TIME : 2016/2/22 10:49:34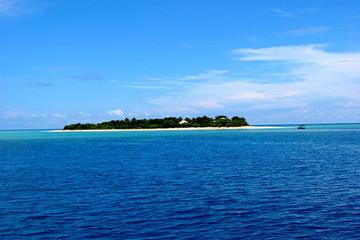 Tivua Island
Tivua Island is a glorious Fijian hideaway surrounded by 500 acres (202 hectares) of spectacular coral reef. The reef is home to tropical fish, starfish, octopus and sea cucumber making for some of the finest snorkeling in Fiji. During the nesting season Tivua Island is a sanctuary for turtles.
Perfect white beaches ring Tivua Island and are fantastic for swimming; only a limited number of visitors are allowed on the island each day so it is never crowded. When you're done lying on the beach there are canoes to take out on the water and give your muscles a workout.
If you've fallen in love with Tivua Island then you can secure one of the two accommodation huts on the island. A romantic candle-lit dinner on the beach is a must if you're staying overnight.
Practical Info
The island is 3.5 hours from Nadi by boat. Close enough to get there and back in a day with some quality beach time.
You Might Also Like