Suva
TIME : 2016/2/22 10:49:38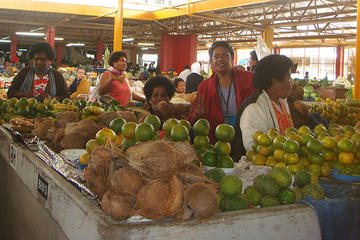 Suva
The capital of Fiji, Suva is a heady and humid mix of all the ethnicities that create this vibrant country. It's not the Fiji of beaches and palms but it does offer some excellent eating and some grand old colonial architecture.
Suva is also home to some interesting places to visit like the Museum of Fiji, which gives an insight into the cultural and political evolution of Fiji. It's in the center of the Thurston Gardens, the tropical gardens filled with native specimens which have been helpfully labelled.
The main street of Suva is Victoria Parade which is home to shops, restaurants and clubs; further south lies the Fijian Parliament and the University of the South Pacific, which will appeal to architecture buffs.
If you're keen to try the food of the region then Suva is king with plenty of good, cheap Fijian, Indian and Indo-Fijian places to try the local fare.
Practical Info
Suva is served by an airport and there are plenty of buses that cover the route from Suva to Nadi and the rest of Viti Levu. Ferries connect the city to other Fijian islands.