Palermo Viejo
TIME : 2016/2/22 9:13:35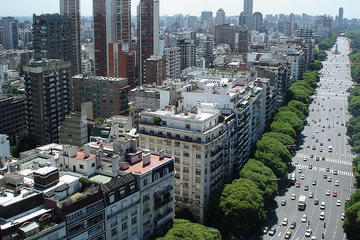 Palermo Viejo
Palermo Viejo is the old quarter of Buenos Aires' largest barrio, Palermo. The old residential area is well worth visiting to stroll past grand buildings and gardens, and get a sense of the enclave's increasing modishness as a current Buenos Aires' hot spot.
Drop into trendy cafes and fashion boutiques on Plaza Serrano, and unwind in the area's many parks clustered around Avenue del Libertador.
The city's main polo field is also in Palermo Viejo.
Practical Info
Palermo Viejo is north of Recoleta in northern Buenos Aires. The quarter is bound by Avenue Santa Fe and Avenida Dorrego, and is divided into several enclaves: Palermo Soho, Palermo Hollywood and Palermo Chico.
The D-line subway runs to Palermo from central Buenos Aires.
You Might Also Like